---
On The Premier League
Florent, who do you think has been the best wide attacking player in the Premier League this season? 
There's a couple. I would pick the two Arsenal wingers, Martinelli and Saka. They're typical wingers that have registered some very impressive goals and assist numbers this season.   
I also think Mahrez has been very good this season too. Kevin de Bruyne, although he isn't a wide player, with his movement he often drifts into those wider areas, and he has developed a telepathic understanding with Erling Haaland so quickly. His deliveries this season have been of such a high quality, he makes it easy for Haaland to score. 
This is your specialist subject, you know what it takes to be a player that consistently delivers from the wide areas of the pitch in the Premier League. Can you give us another player who has stood out for you? 
Kevin de Bruyne. He is very consistent. He is a playmaker that is in total control of the City tempo. Every season it seems like he is playing his best football, but he always reaches another level and keeps improving and adapting his game. He is a player operating at the peak of his powers this season, even in the ferocious pace of the Premier League. I feel like he is constantly reinventing himself. For me, he has been the most consistent player in the Premier League this season. 
Did he sign for Chelsea when you were there? 
He arrived during the same summer as Eden Hazard in 2012 but he went back on loan to Germany (Werder Bremen). 
Did you spend any time with him at Chelsea? Did you see him up close and personal?   
Just in the pre-season during the summer he signed. You could see the potential, but the level that he has reached now and the leadership that he has shown, I didn't see that at the time.   
If you could pick one pleasant surprise from the Premier League season so far, what would it be? 
Newcastle United have been a good surprise in the Premier League this season. Newcastle, with the project that they have, the fact that they are under new ownership, they've chosen the direction they want the club to move in and this season they have taken the right steps forward. To see some of Newcastle's performances, third in the league and incredibly consistent in terms of performances is a positive surprise.   
I like the way Newcastle are building something special. For me, they have been a very pleasant surprise this season. 
Newcastle are currently in third place, level on points with Manchester United in fourth, although Newcastle recently beat them in a very convincing way. The race for the top four has been hotly contested this season. Arsenal and Manchester City are almost certain to qualify - who do you think will make up the two final spots? 
I really believe that Manchester United will be there at the end of the season. I really like the personality of Erik ten Hag and think he is building something special at the club - I'm convinced he will make it happen for Manchester United and they will qualify for the Champions League.   
There could be another surprise for the fourth spot. It is really difficult to call who will finish the season in fourth. With Tottenham, right now we don't know what is going on and could quite easily slip up over the next eight games, but anything is possible in the Premier League and we can't rule them out.   
---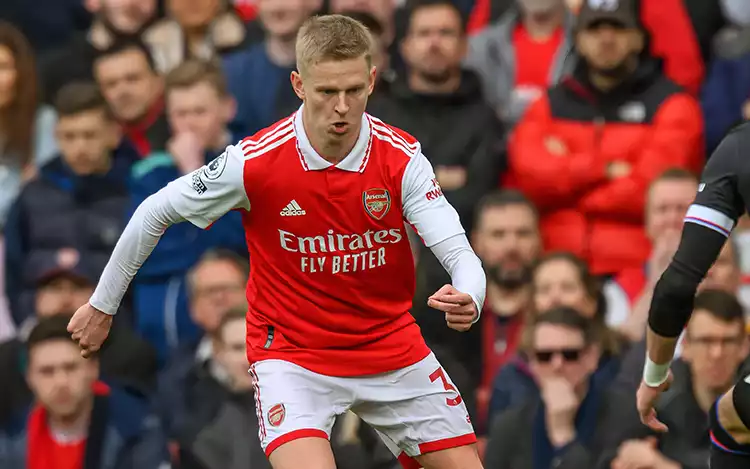 Zinchenko
---
When we've spoken in the past, you mentioned the understanding you had playing with Ashely Cole throughout your time at Chelsea. Looking around at teams in the Premier League, which one do you think has the strongest combination on either the left or right?   
Once again, I would look at the flanks for Arsenal. On the left, Zinchenko and Martinelli really understand each other and Zinchenko is constantly feeding Martinelli. Also, those players have a great link-up with Xhaka. This rotation within the team on the left side of the pitch reminds me of the Chelsea sides that I played in. You can tell that these are players who are specialists in this area of the pitch.   
On the other side you have White and Saka. Saka with his movement is very difficult for defenders to mark and White always feeds him the ball in the right spaces and at the right time. For White to do this, he needs to have a really detailed understanding of Saka - his partner on that side of the pitch - and this also reminds me of that successful Chelsea team that I played in - players rotating on the pitch but being efficient in the right zones.
With the new system that is becoming more common in the Premier League, three at the back and an inverted full back, we're seeing the defenders take on more attacking responsibility which sometimes causes confusion with wide players not understanding when to go in behind or take the ball and beat a man.  
Arsenal don't have this problem, the players have a great understanding. We saw that in the Liverpool game with Martinelli's first goal, Saka's movement caused Robertson all kinds of issues. Even though Saka is being so closely marked these days because of his quality, he still managed to find the right movement in those wide zones.   
For Arsenal's second goal, you could see that Martinelli wanted to come back onto his right foot and had the quality to find Jesus with a cross. He fed his striker and it must be brilliant for Gabriel Jesus to know that if he plays in certain zones, Martinelli or Saka will have the quality to find him. 
We've just seen Liverpool and Arsenal play out an end-to-end 2-2. There's eight games to go - they have to play each other -  who do you think will win the title and why are you convinced they will do it? 
Honestly, with the way that Arsenal have played this season, they deserve to lead the Premier League.   
The level of confidence and maturity that Manchester City are showing is frightening. It really is. The depth of the City squad, the confidence of Haaland and the combination of De Bruyne and Haaland is scary. I think that Manchester City believe that they will win the title. They have the experience of coming back and winning it - they can go on a run - it is in City's hands now.
My bet would be that Manchester City will lift the title at the end of the season. It will be very disappointing for Arsenal but I believe that City have managed to rotate their squad enough to be fresh for the final sprint of the season. You can tell that they are ready to put Arsenal under a lot of pressure with eight games remaining.   
From a man that has been in many a title race - both with Lyon and Chelsea - and has lifted numerous championships, do you think that City have an advantage in the race now because they've done it before and know how to do it, while for Arsenal this is all a little bit new? 
I think that there are two very important factors in the title race. Firstly, City have very experienced players that have done it in the past. Secondly, there might be a fear in the mind of the Arsenal players that they are letting this opportunity slip by.
When you have been leading all season, so close to the end, and you see that Manchester City will not go away; they will not give up and are putting you under huge amounts of pressure… You could see, even against Liverpool Arsenal were very confident for a period of the game but they dropped points. I think the fear of losing can be Arsenal's biggest enemy. The quality of their football has been outstanding but the mental aspect could be a problem.
That fear of losing after leading (the Premier League) for so long, the pressure of not having won the title for nearly twenty years, this is what I think could make the difference between Arsenal winning the title and now winning it.   
The quality is there but there are doubts over the mental aspect because this is new territory for this team. The nerves will be there… we will see (what happens) and maybe there will be a good surprise for Arsenal but I think Manchester City is way, way, way more experienced in dealing with these situations and handling the pressure of the final sprint.   
---
---
On Potter's Dismissal And Chelsea Ownership
Graham Potter was fired last week after less than seven months in charge at the club. Why do you think he found the step-up from Brighton to Chelsea so difficult and do you think it was the right decision by Chelsea's owners to fire the Englishman? 
Honestly, I don't think that Potter struggled because of the step-up from Brighton to  
Chelsea - Chelsea is a difficult club, even for top managers. Look at the example of Luis Felipe Scolari, he came to Chelsea after winning the World Cup and found life so difficult. Many, many top managers have found managing at Chelsea difficult, his (Potter) struggles had nothing to do with the fact that he had come from a smaller club in Brighton.   
It's not easy to replace a successful manager like Tuchel. Tuchel won the Champions League at the club. For me, it's never a good thing to have so many managers because it creates instability. I hope that we can find the right formula and the right project at Chelsea.   
At the moment it is difficult to understand what the project is. It is a difficult period for everyone involved with the club, even for Frank Lampard, despite his experience and understanding of the club. It is not easy.   
You feel like every time Chelsea needs to find a new formula. The DNA of Chelsea is all about winning, but now there are many players that have been signed by many different managers and it looks like the club needs to find its identity again.  
For me, the owners have decided to spend a lot of money on new players and have been very supportive to the club in that regard. They have taken that responsibility on a financial level but on the sports aspect of the project, that is unclear for most of us, even the players - we're not sure what the project is.   
When a new manager comes in, what can he really change? Of course, Frank will try to change some of the mental aspects, try to re-motivate, although I don't think that Chelsea's players have a motivation problem. He will try to build the confidence of his players so they can win games and he will go back to basics.  He doesn't have much time to make an impact. Was it the right decision to fire Potter? We will see the results from now until the end of the season.   
I wish the best for Frank. He hasn't taken an easy challenge, but I think he can handle the pressure and he has the experience of delivering under pressure as a Chelsea player, which I hope he will be able to communicate to his players. The most important thing for these players over the remaining games is to show their potential on the pitch because we (Chelsea) have good players.
How would you assess the owner's role in the season that Chelsea are having? How much responsibility should they take for what has been happening on the pitch.   
Since they have taken over from Roman, they have been making all the decisions at the club. People always focus on managers and players, but if you look at the example of Newcastle, you have to build a project. If you go out and hire the best manager on the market and he doesn't have a say in signing the players and he isn't given time, what do you expect him to do?
I think at a massive club like Chelsea and, perhaps this is what the owners are learning this season, you need the right people in the right positions - it's not only about owners and players - everyone has a role to play and that is how you build a club that functions properly. Not only on the pitch, but across the board: administrative, marketing, communications departments. You need to have a real team.   
There have been so many rumours about the club, in terms of communication, there's a fear the owners don't have enough understanding on how to run a football club. Previously, Chelsea had Marina Granovskaia as a director, they had Petr Cech, as technical and performance director – Petr being an experienced former player who understood the club perfectly. There was a heritage at Chelsea from the glory years, there was an identity that people could relate to…now, we don't know.   
We have a lot of players, talented players, the owners have been very active in the transfer market, which is good, but for me, in terms of the sporting project, we need to develop the players that we buy and we need to have a vision for the academy. The senior players, the players like N'Golo Kante who were there when Chelsea won its second Champions League, what do we expect from them? What is their role in the future of Chelsea?   
I think in terms of communication, for the players this is important too, that link from the club to the board is something that is missing. You need people. It is not only players and managers, you need other people to build a project.   
The past is the past, we cannot always speak about Chelsea winning trophies. Now, the focus should be on what is the next step for the future of the club. For example, next season, most of the teams in the Premier League will already be planning. I feel like Chelsea have done that to an extent - Enzo Fernandes was signed in January with an eye on next season - but how do we develop the other players and bring them to their full potential like other teams are doing?
This is where Chelsea needs to improve and also accept that Chelsea's current position in the league tells the story of our season at the moment and that is something that we need to build up from.   
You're a legendary player from the club's history, you played under the most beloved of Chelsea owners in Roman Abramovich. Obviously Boehly is his own man and has made his own decisions. It's certainly been a baptism of fire this first year. Are you confident that the owners would have learned an awful lot this season that will stand them in good stead for the future? 
I hope so! Of course, every experience is valuable, but I would say that they have paid a very high price to learn about running a football club like Chelsea because of the massive investments. The owners must be disappointed with how things have gone - you have to say that this has been a disappointing return on their investment. When you have spent like they have, you expect a return.   
In terms of ambition and direction, Chelsea must convert the potential into results, it is that simple. The owners should have learned lessons from this season. They need to build a strategy with the right people, but that is difficult for them because they need support. They are isolated and don't have enough people with the right knowledge around them.  
There are many ingredients that you need in a football club to be successful. It takes time but you don't have time, so you need the expertise and I think that is the missing link at the club in my opinion.   
Graham Potter was also isolated. There is no doubt that he is a talented manager, but something was missing. 
I think you can see why the owner would want to come and make changes, but perhaps he tried to change too many things too quickly. The link from Chelsea's past to Chelsea's future was interesting in your answer, because, for me, that isn't there anymore because guys like Petr Cech left. That is something that Frank Lampard and his backroom team of Ashley Cole, Paul Clement - all people who know Chelsea inside out - those guys can inject a little bit of that feeling back into the club. 
Yeah. I think that people also underestimate the pressure at Chelsea. There is a huge pressure at Chelsea to be successful. If I compare Chelsea to Arsenal, Arsenal have built a project with Arteta and they also have Edu, who was a former player. They have made some difficult decisions as a team and Edu was someone that supported Arteta and defended the project.
They shared the pressure. At Chelsea it's always the manager on the front line. That is what I mean by building a team at a club with expertise at every single level. The manager must have support from someone that can explain the choices and the decisions the club makes, for example why they have signed a particular player and what the plan is for that player. The manager should be able to focus on the performances of his team and improving his players.   
There is a lot of conversation about the shortlist of big managers that the Chelsea owners have for the summer. When Chelsea appointed Mourinho for the first time, he came with his team and with some of his former players. What tends to happen in modern football is that a manager will come in with some coaching staff, he discovers a squad of players that he probably hasn't worked with before and he is responsible for the results two days later.   
In football you need to respect the fundamentals of how to build a project. You need a strong connection between the Sporting Director and the manager. This is something that Chelsea's owners must think about when they hire the next manager.   
We've heard about the owners talking about their project, but we haven't seen it. The confidence of the players is gone. To get the best out of the players, you need a strong human relationship and you need to give players the confidence and the belief to go and express themselves. I think this is what is missing at Chelsea.  
---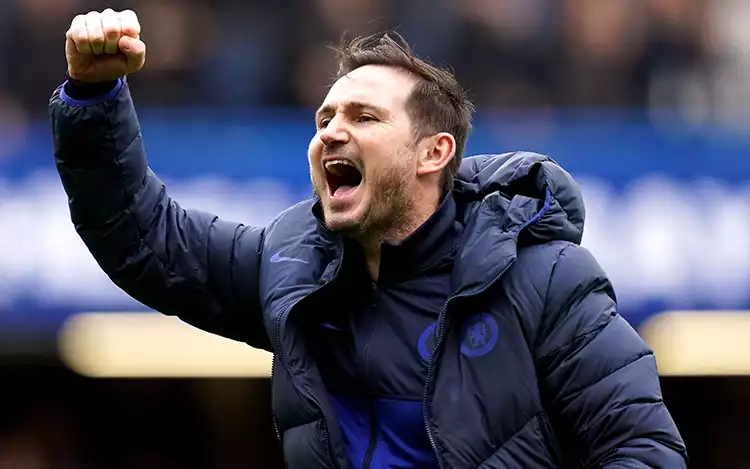 Lampard
---
On Lampard's Return  
How can Frank change the confidence of his players? What do you think he needs to do?   
Based on Frank's experience and his character, the first thing he will look to improve is the work ethic. When you're in doubt, and as a player I had been in doubt many times - we used to always go back to basics. Football is about confidence and when you don't have it, you need to look at doing simple things starting with work rate and application.
You could see it in the defeat against Wolves - a team fighting for their lives - you could feel that in their performance. Frank even mentioned it, saying there was a lack of aggression in his team. He didn't talk about tactics or technique because the quality (of the players) is there.   
This fundamental that comes before everything in football - that desire and work ethic - is missing. Frank had to prove himself every single season, nothing was given to him, everything was earned. These players should forget about the past, not feel sorry for themselves and play each game like it's a final.
That is the simple message that Frank can send to the players because he knows he doesn't have time to work on anything else. There are so many games coming now, so he needs his players to focus on their individual preparation and being the best versions of themselves. They also need to trust his guidance and that of the leaders in the team.   
When we spoke in the past, you mentioned the special connection you had with Cole and Lampard. The dream team has been reassembled again, two legendary figures from the history of Chelsea, now back coaching for the remainder of the season. Where was your call? Were you disappointed that you didn't get the call to join the team!  
(Laughter) I'm still working on my coaching badges. Maybe in one or two seasons I will be ready and I will be included in the Whatsapp group of the staff!   
Realistically, what do you think Chelsea should be looking to achieve for the remainder of the season? 
Every Premier League game from now until the end of the season is an opportunity for Chelsea to build their confidence. Every Champions League game is an opportunity to win a trophy. Sometimes it is better to give players simple messages and basic targets.   
Real Madrid is a better team. They have more experience and stability. They have a clear project and have the right balance between experienced players, the guys over the age of thirty that are still performing, and the younger ones who have been given a chance to develop at the highest level. This is a good example for Chelsea to follow and a good test. Chelsea met them, unfortunately, last season and they lost.   
I think that Chelsea should look at this game and treat it like a final. I also think that Chelsea is comfortable in the underdog position. There is also the mental aspect too, but the players should see this as an opportunity to do something special. Chelsea deserves to be at this level and this is an opportunity to win a trophy. 
---
On Real Madrid v Chelsea
If you had one message for Chelsea before their kick-off on Wednesday night, what would it be?
Go into the game with a positive mindset. Chelsea can do it. Like the slogan of Chelsea's sponsor Nike, just do it. That would be my message to the players, just do it!
Real Madrid have a star-studded team, led by Karim Benzema - someone you know very well. The 35-year-old won the Ballon d'Or last season and like a fine wine, seems to get better with age. How would you describe your former teammate and what can Chelsea do to stop him? 
Karim is highly talented. He has managed to reinvent himself season after season. He always manages to raise the bar of his own performances and everything he has achieved in the game has been earned. You mentioned him winning the Ballon d'Or, he has been dreaming of winning that since he was a child. He was a big fan of the Brazilian Ronaldo who won it in 1997 and 2002 - it was his dream to win the Ballon d'Or.   
He put himself in that position and dreamed about it. It hasn't been an easy road for him. Talent is not everything and I think he understood this. Look at his work ethic. The world's best players don't negotiate with themselves, so when you see it, and I was lucky to see it with a player like Zidane, you understand that the highest level is where everyone wants to be, but the competition is always going to be there. To reach the very height of the game, you must understand what can give you the edge over the very best.
You must work harder than everyone else and Karim understood that. I also think that Cristiano Ronaldo had a big impact on him - the way he trains, his dedication - he was inspired by that. You can now see the results. He is 35 but he is still improving. He has proven that anything is possible - age is not a limit - and this season, especially with what happened with the French national team (Benzema recently retired from playing for France after a long hiatus from the squad. He was picked for the World Cup team but got injured on the eve of the tournament and did not make any appearances in Qatar) he will use that as motivation.   
My advice to the Chelsea players is you can't make a plan to stop Benzema. The best way is to play with your identity and to play as a team. Don't look at individuals to stop specific players, work as a team in a unit. Benzema doesn't need many opportunities to score, the best way to stop him is to score more goals than Madrid.   
---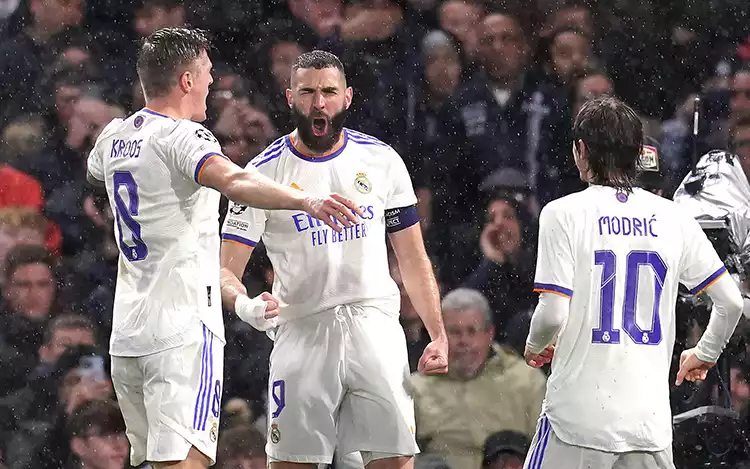 Benzema Real Madrid
---
One player that has produced some sensational performances for the last few seasons is Vini JR. He plays on the left of the Madrid attack - how highly do you rate the player? 
I really appreciate this player - I love Brazilian players - I saw the expectation when he arrived and the struggles he initially had. He went back to the drawing board, and it is not easy for a South American player coming to Madrid in a big transfer.
At first, he didn't get the game time, but he worked hard, kept going and started to become a player that could make the difference for his team and now he is playing his best football. He has developed a connection with Karim.
You can see that between those two players, like De Bruyne and Haaland, they like to search for each other and they support each other by both scoring and assisting. To see a player like Vinicius adapting his game and delivering for a club like Real Madrid at the highest level, taking that pressure…. It's amazing. Of course, it is not good news for Chelsea but he is getting close to becoming a world class player and I hope he will have a bad night on Wednesday and we don't get to see him dance!   
Yeah, you don't want to see him doing that dance on Wednesday night. Maybe Reece James can give him a few problems….  
Like I mentioned, I can remember when we were playing against Barcelona or Bayern Munich, Chelsea is a dangerous team when they play like a unit.
If you're trying to go one-on-one it will be difficult because they are a better side than Chelsea, they are more confident and have more experience, but as a unit, with the Chelsea spirit, we can beat anyone. When I spoke about going back to basics, this is the Chelsea identity for me, regardless of the generation, this has always been the identity - working hard, hard to beat, quality across the pitch.
If you bring that organisation and unity to your performance, the fans will always support you and that is how players and fans can share special nights together.   
---
On Chelsea
Madrid are managed by someone you and Frank Lampard know very well from your time at Chelsea - Carlo Ancelotti. You played some sensational football under Carlo (Florent's most prolific season at Chelsea came in 2009/10, with 12 goals and 10 assists in 33 Premier League appearances) and won the double with him in 09/10. Carlo is a legendary figure in management. Rumours suggest that he will be leaving Madrid at the end of the season - would you like to see him make a sensational return to Chelsea?
Carlo has been linked to the job like many former Chelsea managers. Of course, I think  
Carlo would be a great choice (as Chelsea's next manager). Carlo would fit like Mourinho or Conte would fit because they know the club, they know Cobham, they know the pressure.   
Getting back to Carlo, we spoke about Paul Clement earlier being part of Frank's coaching team, Carlo is the type of manager that can develop people, not only players, Paul being one of them. The way he managed his staff was remarkable. Carlo has the type of profile that Chelsea probably need, but, today the manager is Frank and it is unhelpful to mention other managers when there is a job to do in the Premier and Champions League.   
Talking about managers for next season builds adds to the negative atmosphere around the club. A manager with eight games left should already be thinking about next season. He should be thinking about what he needs to be successful next season and have a proper assessment.
The speculation around the next manager, future signings, players leaving, everyone has an opinion, but everyone connected with Chelsea should be thinking about supporting Frank and the team - that should be the main focus for everyone connected to the club.   
For the players, they know that Frank is probably not going to be there next season, and those conditions can make it difficult for them to perform to their best level. The mental aspect of the players need to be taken into consideration, which is why I don't like to wish for X manager to come in, even if we have great memories of them from past Chelsea success.
Looking forward, short term, the best way to get good results is to back Frank, his staff and the players. Have conversations about the next manager later. Now we need to be united. Everyone that loves Chelsea should get behind the club and not speculate about the future.   
That's a very diplomatic answer
It's true. I stand up for what I believe in. Of course, I will be available for the owner if he wants to call me (laughs). When I love a club and I support them, I say the things the way I see them.   
One of Chelsea's biggest issues this season is finding the back of the net on a regular basis, although I do think they've been unlucky. They've hit the post and bar so many times, the XG in games is often good. Is that a confidence issue too? 
Definitely. I think that is the main issue at the club - confidence. The difference between a ball going in off the post and a ball going wide off the post is confidence. It's not only a question of Chelsea's strikers not scoring, anybody can score, but to score you need to take responsibility and that is something that is lacking.
Chelsea need to find the right formula. We have good players and within the squad there are players that are capable of scoring on a regular basis. Why are they not scoring? Why do Chelsea players seems to have trouble scoring, but when they leave the club they start finding the net?
This is something that we need to look at - the development of the players. It isn't about the quality of the players, the lack of confidence feels systemic and it needs to be fixed.   
One player that didn't get many minutes under Potter was Aubameyang. He came off the bench against Wolves - do you think he can show over the next eight Premier League games that he has a future at Chelsea? 
From an outsider's point of view, it's difficult to say because you don't know what is happening in training and, I believe that you need to be consistent in training to earn a spot in any team. Knowing Frank, that is what he will be looking at and assessing. If Aubameyang is fit and mentally sharp, then he is a player that Chelsea need.   
What we need now are players that are ready to come into the team and take individual responsibility. Aubameyang knows the Premier League and has the quality. I hope that his ambition is to prove a point and show Frank Lampard and the Chelsea fans what he is all about. It was not easy for him because he joined the club to be reunited with Thomas Tuchel but they didn't get to spend much time together.
That would have been difficult for him, but he shouldn't feel sorry about that, he should see every game as an opportunity to prove a point, to prove that they were wrong to put him on the bench, they were wrong to remove him from the Champions League squad and I will show my talent.
I will earn the trust of Frank and show to the fans that I am good enough to play for this club. This is the right mindset that every single Chelsea player should have because there is a chance to win a Champions League.   
This is a great opportunity. Some players have already won it - they have the experience - but not all of them and for some of them it could be the last opportunity to win the Champions League. These players can shine on a European stage, they need to try and seize the opportunity. 
---
 Transfers, Contracts And Summer Planning  
One player I must ask you about is Mikhailo Mudryk. Signed from under the noses of Arsenal at a considerable cost, but that fee was very much based on his potential. He has had a bit of a difficult start to his Chelsea career, but then again, it's been difficult for most of Chelsea's players this season. What type of advice would you give him to become a force to be reckoned with? 
He is very talented. When he made his debut, he looked so impressive when he came on. I think he came into that game fresh, full of confidence and we could all see his huge potential.   
My message would be, you've chosen the challenge of playing for Chelsea, which is a massive club, but look at the example of Vinicius Jr. I think that is a good comparison to make and also the right example for him to follow. As a reference point, he should look at how he has developed.
I think Mudryk can have the same impact for Chelsea as Vinicius has for Madrid. He needs to work hard, have the right mentality - he can become a leader in the Chelsea team if he shows the right ambition. I hope he believes in himself as much as the club believes in him.   
---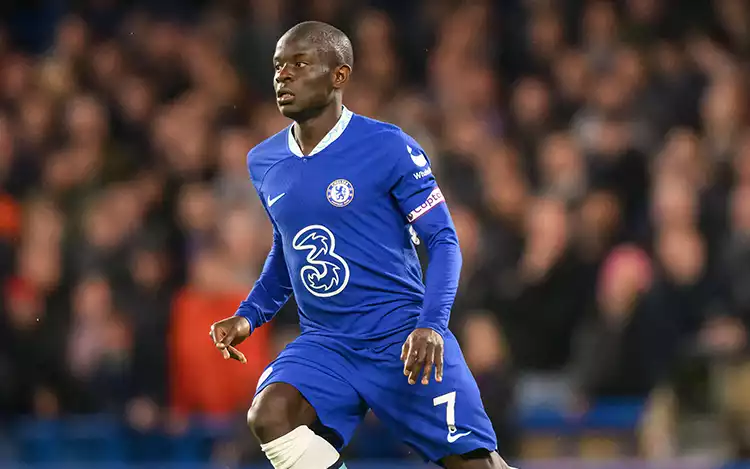 Kante
---
N'Golo Kante has had injury problems for the last couple of seasons. His contract expires in the summer. He is obviously a legendary player at the club after everything that he has achieved there. Then you have the question marks around Mason Mount's future because he only has two years left of his contract to run. In your opinion, how important is it for the club to keep hold of both of those players and what would your message be to the club and the players regarding their future? 
I believe that they are part of the DNA of the club, they've been there for a long time and have been very successful. Mason Mount is from the academy and loves the club. Two years left on his contract is not a big deal for me, because the main thing for the club will be the players performance level and he always gives everything in a Chelsea shirt.   
Take the example of Mbappe. He was out of contract at PSG last summer and he renewed his contract. If you want to stay somewhere, financially it is not an issue, it is more about the project and your role within that.   
Kante is different. His future is tied to his fitness. We know that when he is fit, everyone wants him in the team. He is a popular player, one of the best in his position in the world when he is at his best. I think the club needs to find the right formula to help him with his fitness but he is a player that belongs to the history of Chelsea, so it would be difficult to see him somewhere else.
I think Chelsea need this type of player to keep that winning mentality and spirit at the club and we clearly need leaders, which is why I would like him to stay so he can lead the team back to a place where we can compete for the Champions League and where we can compete for the Premier League because the gap is getting bigger and bigger between Manchester City, Arsenal, even Newcastle - we need our players operating at their best level to close the gap on these teams. 
---
 On The Champions League
Could this be the year where Manchester City are finally crowned European Champions? 
I feel like every year we have the same conversation about Manchester City trying to win the Champions League. If you look at the City project, one of the reasons they signed Haaland was to help them finally get their hands on the Champions League trophy. If you also look at the way that Guardiola has handled Haaland's fitness this season, I think he has the Champions League in mind.
Even though they play Bayern Munich, a top team in top form, I still think that City are one of the top contenders for the Champions League this season because they are confident at the right time and they have a great squad that gives them the possibility to rotate and relieve the pressure on certain players. It means they can play at a very high intensity. They are my favourites along with Real Madrid.   
---
Transfer Rumours  
Moussa Diaby has been linked with several Premier League clubs. Do you think the talented Frenchman has the qualities to succeed in England?   
Diaby definitely has the qualities to succeed in the Premier League. I remember when he was at PSG, he made wise choices to develop himself. He can succeed here but he needs to keep making the right choices, he needs to choose the right team and he also needs to decide if now would be the best time for him to come to England because perhaps it would be better for his development to play one more season in Germany.
He has the potential to be a top player in the Premier League and I think that every player in the world wants to show their talent in the Premier League.   
Questions continue to be asked about the future of Kylian Mbappe. Do you think we will see the French superstar play in England one day in the future? 
I've been campaigning for him to join Chelsea for a very long time! So far, I've failed (laughs) but I will keep trying. People talk about Real Madrid because he loves that club and he has spoken about playing for them in the future. One thing that you have to understand about Kylian Mbappe is that he knows exactly what he wants out of his football career.
He loves football. Money won't be an issue - this isn't about money for him - he loves to talk about football and he loves football people. For any project in the Premier League that wants to attract him, there will need to be the right connections between him, the coach and the project.   
Hopefully we will see him in the Premier League because that is the most competitive league in the world - it would be great to see him here. There are not that many teams that can give him what he wants and there are not that many teams that can build their team around him. He is a leader, he's just been appointed the captain of the French national team and he will be looking for a leadership role at his next club, which can create problems.   
You can see what is happening at PSG at the moment - there is always speculation - but what amazes me is how he is always focussed on his football regardless of what is going on. He has an incredible mentality for someone that is still so young. 
I believe he will come to the Premier League one day, it is just a matter of time and connections.   
You need to get on the phone to Todd Boehly and tell him, then you need to get on the phone to Kylian (laughs)  
I think Boehly and everyone in football already knows about Kylian! Any owner would have Mbappe on his list, but it's really about the right connection on a human level. We can talk about the millions he would cost in transfer fees or wages, but it's always the human relationship that has the biggest impact on the decision of any player. 
---
Explore ICE36
ICE36 Casino is a favourite amongst those looking to play the biggest selection of online slot games and live tables.
Choose from over 3,000 online slots, live roulette games, blackjack, scratch cards, video poker and more.
Discover one of the coolest gambling experiences.
Be Cool, Be Calm, Be Collected, Be ICE36