You cannot get much better than online Roulette! It is one of the most popular and fun offerings of these virtual playgrounds - given that it does not matter whether you are a total novice, or a seasoned professional, your chances of winning against the house are completely even! It is important to know about the different colours that make up each variant of the Roulette wheel and we will guide you on them later on.
Play Online Roulette at ICE36 Casino
Did you know there are different variations of Roulette? The classic American Roulette, European Roulette and French Roulette are all available to play online at ICE36 Casino. But, the variety doesn't stop there…
If you'd like a sense of what it's like to be in a real casino, the website also runs a LIVE Casino where real-life dealers are streamed directly to your account offering Roulette, Immersive Roulette and London Roulette to play.
The future of online gaming is here! ICE36 Casino has been active online since 2019, is available to 20+ countries, supports 4 languages and has a quality selection of 1500+ total games - 30+ of which are LIVE.
Now we move onto the humble beginnings of the different Roulette wheel colours:
Behind the Wheel Colours
18th-century France and a new game was rapidly emerging amongst the Clergy, Nobles and Peasants of that time. A century earlier, French mathematician Blaise Pascal was attempting to create a perpetual motion machine for further studies - this in turn helped create the first Roulette mechanism from combining elements of Italian gaming and motor mechanics. The Roulette wheel colours evolved from only containing red and black (as these were the most robust colours to create from the readily-available resources) to the red, black and green wheels we know today. The two dyes from the original Roulette wheels could be created by mixing cinnabar and ochre with oil to create red or soot with oil to create black. It was not until Carl Wilhelm Scheele invented Scheele's Green in 1775 that the colour green was introduced into the Roulette wheel to help differentiate between red and black as 0 in French/ European Roulette or 0 and 00 in American Roulette. Originally, the 0 was black and 00 was red and some antique wheels still exist in museums. Numbers 1 to 36 on the wheel are assigned the alternating colours of red and black. In the betting process, Roulette players can either choose to place their bets on any of the numbers on the Roulette table, red/black, odd/even and numbers 1 to 18 or 19 to 36 on the wheel. 
Roulette Wheel Colours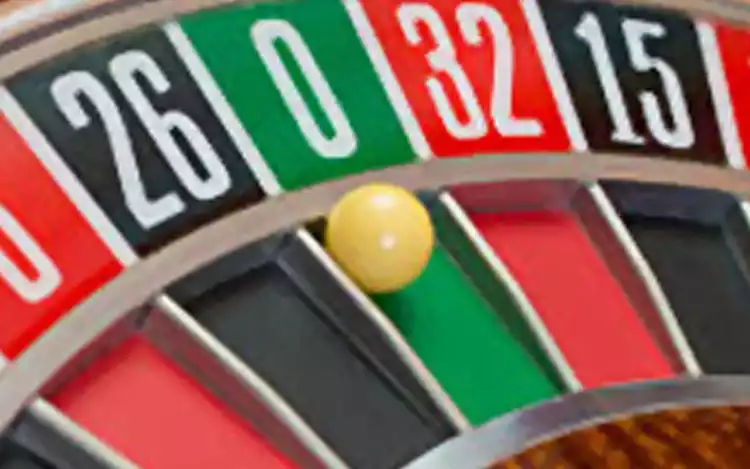 Three colours exist on a roulette wheel – red, black and green. The numbers 1 through 36 are tinted red or black and the zero, or zero's in the American variant, are tinted green. In total, you'll see 37 pockets in the European version, whereas its American counterpart boasts 38. Continue reading on where we have listed the different types of colours along with some insights on how often red, black or green win:
Red and Black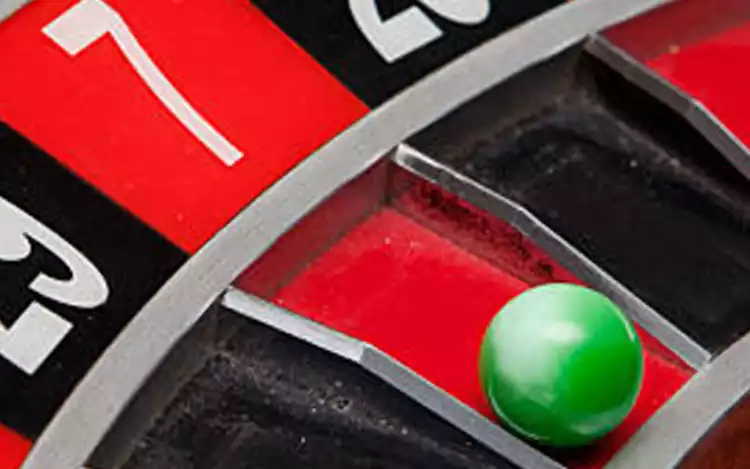 On an American Roulette wheel, there are 18 red pockets taking up 47.4% of the wheel - if you were to bet red on every spin there's an average chance you'd win 47.4% of the time. A winning bet on red pays even money at 1 to 1 (e.g. for every 1.00 you bet, you'd win 1.00 back). The European Roulette wheel has the same number of red pockets, but one fewer space overall, so the odds on red change a bit on even money bets. Red spaces make up 48.6% of the European wheel, meaning bets on red should win about 24.3 times per hour and lose about 25.7 times.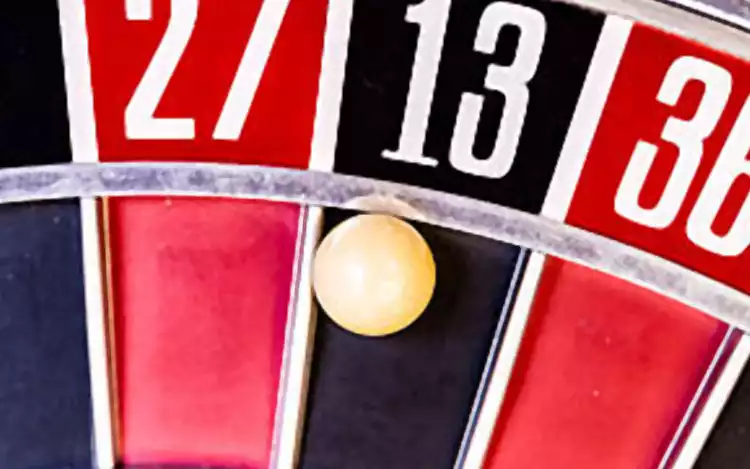 On an American Roulette wheel, there are 18 black pockets - meaning, like red, black take up 47.4% of the wheel. If you were to bet black on every spin, you'd win 47.4% of the time on average. Black or red results are more common than green. In American roulette, there are 36 black or red pockets for every 2 green pockets, meaning a black or red result is 18 times more common than a green one. In European roulette, black or red results are 36 times more common than green.
Green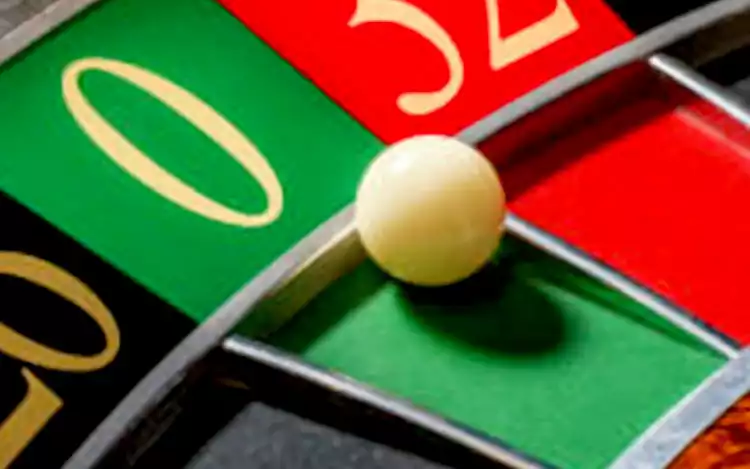 An American Roulette wheel has two green pockets, one marked 0 and one marked 00, meaning there's a total of 38 pockets and 2.6% of those pockets are green. If you were to bet on one of those green pockets, you'd win 2.6% of the time on average. A winning bet on the single or double-zero green pocket pays out at 35 to 1 (e.g. if you were to bet 10.00 and you win, you'd get 360.00 back). The odds are slightly different for the European roulette wheel however as it only has the one green pocket for a total of 37 spaces altogether. A bet on green wins about 2.7% of the time - based on the mathematics of the game, you should see a green space win about once per 50 spins, whether you're playing on an American or European Roulette wheel layout.
What Colour Comes Up More in Roulette?
As you have probably gathered by now, Roulette is highly random and nobody (nor computer) is able to truly predict which pocket the ball will roll into. The only prediction we could mathematically suggest is that it will typically land in one of the red or black pockets more often, on either of the American, European or French variants of the game - given that the red and black pockets dominate the majority of the Roulette wheel as opposed to the green. The green pocket(s) are what gives the house its edge at 2.70% for the European wheel, 1.35% for the French wheel and 5.26% for the American.
Can you paint with all the colours of the wheel?
These days you can! However, the Scheele's Green we mentioned earlier used to be highly toxic with carcinogenic effects as it contained arsenic compounds. Once its deadly properties were discovered, it was then used as an insecticide in the 1930's.
Did we also mention that our diverse selection of Roulette games are from well-known gaming providers? You are guaranteed functionality and sophistication from the best - as well as more unique releases, if that is what you prefer!
ICE36 has everything a Casino should have including great bonuses, many promotions, high security, a customer support team and VIP members also get their own personal account manager plus invitations to enter exclusive tournaments.
Register now!