---
Reality queen and Real Housewives OG Dawn Ward to discusses her time on the cult show, why Coleen Rooney would be a perfect addition to the show, swapping rainy Cheshire for sunny Dubai and more.
Read the full interview with Dawn below.
---
---
On the Real Housewives of Cheshire
You were a principal member of the Real Housewives, one of the OG's. You walked away from the show after twelve wonderful seasons…
I say this to anyone that asks, but being part of the Real Housewives was the best decision I ever made. Being part of it was magnificent. Before I joined the show, we discussed everything as a family, and they supported it.  
There were some tough times while filming it, but overall it was an amazing experience and I'm eternally grateful to Monkey Kingdom (the production company) and ITV for giving me the opportunity to be part of it.  
I had twelve fabulous seasons, and I met some incredible people. I made some friends for life on that show, both on screen and off it.  
It gave me and my family some massive opportunities. I would never say a bad word about the Real Housewives of Cheshire. I wish everyone on the show lots of love and continued success. I will always support the show and be a big fan – I'll be watching it when the new series starts. Long may it continue.  
Moving to Dubai, that was the end of the show for me. It's quite hard to be in a reality show set in Cheshire when you live in Dubai! I have nothing but fond memories of it and some great laughs. There were lots of tears but I have so many amazing memories that I will never ever forget.  
Are you still friendly with any of the cast?  
I'm in touch with most of them and have been from day dot to now. There are a few that I don't really speak with; there are a few that I didn't see eye-to-eye with. You can't be friends with everybody.  
I respect all the ladies that have been on the show and would never wish any animosity towards anyone. I'm not like that as a person. There is no bad blood. I have a wonderful relationship with 90% of the cast and I'm sure that they would say the same about me. I speak with most of them on a weekly or monthly basis.  
Would you ever consider a cameo in the future? 
(Smiling) It would be nice to be asked. I'm one of the few cast members that hasn't been asked back, which I find very surprising to be honest. I've seen some cast members have done a bit of a cameo. You never know, if I was asked, I might do (go back onto the show). I'm just waiting to be asked (laughing).  
---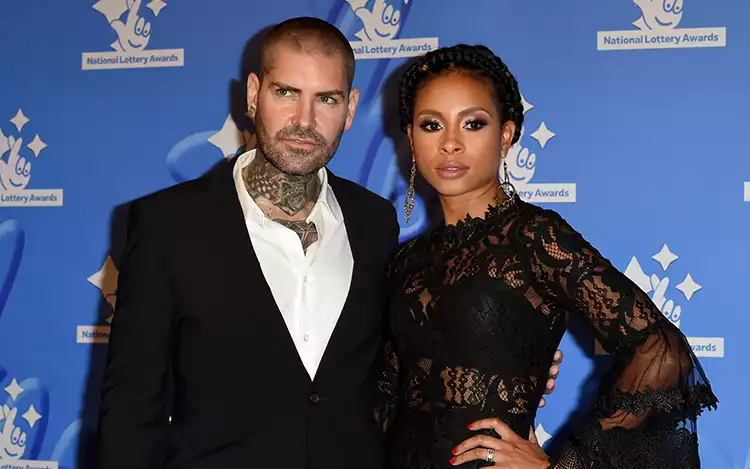 Sheena and Shane Lynch
---
What do you think of the new additions to the show? 
Sheena Lynch, who is married to Shane Lynch from Boyzone, is absolutely fabulous. She has been an amazing addition to the show. 
I think she is really genuine. She doesn't play up to the camera or back down from any of her arguments. She's quite funny and dry. I think she comes across really well.  
I love watching Rachel, Sima and Lauren. I really enjoy the show and though that the last season that has just aired was really strong.  
Living in Cheshire, there are a lot of wealthy people, lots of celebrities. You must have plenty of famous friends from outside of the TV world. Did any of your famous neighbours ever express an interest in becoming part of the Real Housewives? 
It's funny because when the show first started, there was a bit of snobbery from certain people and we were the butt of a few jokes within the industry.  
It's quite similar to when me and the cast would be out filming or socialising, we'd often get loads of men come up to us whose opening gambit would always be: "I don't watch the show, my wife loves it. Can I have a picture?" 
And then goes on and tells me every single episode that I've ever been in and their favourite scenes (laughs)! There are definitely a few celebrities that I know that would have loved to have been put forward (for a place on The Real Housewives of Cheshire).  
It's very difficult to be cast on the Real Housewives of Cheshire because there's a couple of non-negotiables that you must have. You need a nice lifestyle. You need to be interesting. Some people who have a nice lifestyle and life, don't want the confrontation and the drama of being in a show like that. People that are interesting, sometimes they don't have the nice lifestyle. You have to live in Cheshire, or at least you did when I was on the show. I don't think everyone does at the moment (laughs). It's a tough show on. It's not as easy as people think.  
I have personal friends from the celebrity world that would have loved to have been part of it. I'm not going to name names though (laughs). It's the kind of show that everybody would want to be part of. Some people won't admit it, but it is. It's more than a guilty pleasure.  
You mentioned that Coleen Rooney was a good friend. Do you think she would have been an amazing castmate on the show?
I think Coleen would have been an amazing member of the Real Housewives of Cheshire but she would never do it. I love Coleen, she is a great friend of mine. She is so intelligent; she would have been able to hold her own within any of the other housewives. She's very much her own person.  
I know she would never do it, but as part of the cast, she would be perfect. What you see is what you get with Coleen. She holds her ground and wouldn't play up to the camera, which some people do.  
Coleen would have been brilliant on the show. She's a lady. She's a brilliant mum and a really strong woman. She's got a little bit of sass. She wouldn't suffer any fools. She has the lifestyle. She's gorgeous. She would make the absolute perfect housewife, but would she ever do it? Absolutely not! And I wouldn't if I was her.  
---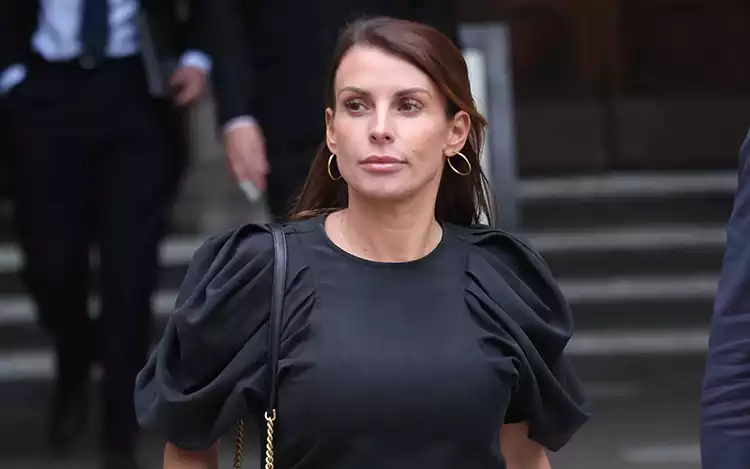 Rooney would be perfect for the show
---
Give us a recap of what has been happening in the world of Dawn Ward since leaving the Real Housewives of Cheshire in 2020.
Things are fantastic. I'm really loving my new life in Dubai and things are going incredibly well with my interior design business Arista International. We're working on eight projects at the moment over in Dubai, and there are a number of other big projects that we're working on in the region (Middle East).  
I'm really excited about my daughter Taylor making the move over to Saudi Arabia permanently to be with her husband, Riyad Mahrez, who joined Al-Ahli from Manchester City in the summer.  
Darby has decided to come over to Dubai next week with her husband Michael and her daughter Skye to come and give living in this part of the world a try for a couple of months with a view to moving here permanently.  
My big thing at the moment is trying to keep all of my children close to me in the Middle East. That is my number one goal.  
Moving to Dubai was the best decision that we have ever made as a family. We're loving life over here; it's great for the children. The education is great, and they have more freedom.  
I feel a lot more relaxed over here and I really love the people that live here too. There are a lot of expats here and I also have quite a few friends here.  
One of the biggest plus points of moving here is how positive everyone is, compared to the UK. Everyone has been incredibly supportive and will go out of their way to do anything they can to help you. Everyone wants you to do really well, in all walks of life, whether that is business or helping the kids find a perfect school. That is something I've found really refreshing and not something that I've experienced for a very long time. Even people in the same industry as me, who I am competing with, have gone out of their way to help me settle in. I don't know if it's something to do with the sun (laughs)!  
I've always been a really optimistic and positive person. I don't really believe in negativity, even when things are really bad, I try to think positively and believe that good things will happen. That is a vibe that you experience a lot over here. The economy over here is booming; business is going really well. My only regret is that we didn't make the move sooner.  
---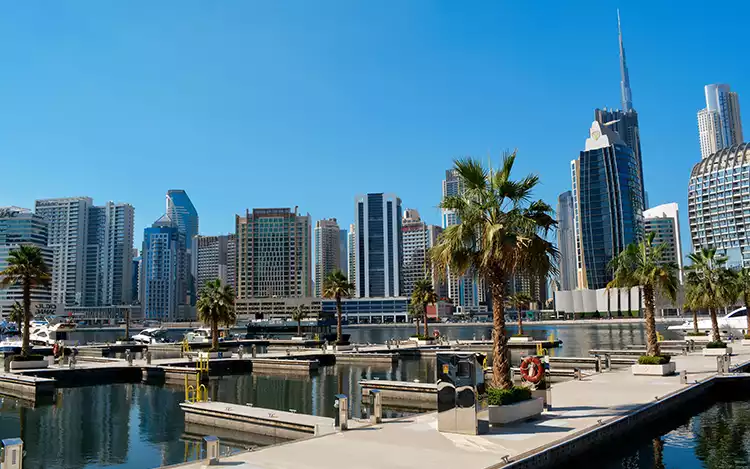 Dawn now resides in Dubai
---
Obviously, there's a big difference when you compare Cheshire to Dubai. It sounds like everything fell into place really quickly. 
I'll tell you a bit of a funny story. As a family we regularly used to come over to Dubai between Christmas and New Year for family holidays, and being honest, I could always take or leave Dubai.  
We came over with some friends just before the lockdown started happening in the UK, so we were here while that started. We didn't go back to the UK, and it got to a stage where, as nice as it was staying in a hotel for a few months, I needed my own space, so we rented an apartment.  
The girls were doing their home-schooling and I started to go out and network, meeting potential new clients and looking at ways to bring my interiors business over here. When I started doing that, it was like someone had taken the sunglasses of me and my eyes were opened to the business opportunities that were over here. I started to see what Dubai was really all about. I couldn't believe the amount of opportunity that was here, so I said to Ashley, "We should move over here." 
I went back to the UK at the latest possible point to avoid the quarantine hotels (March 2021). We packed up and rushed back.  
Our plan was then to move back out to Dubai the following March as we'd found a brilliant school for the girls to go to, and I was going to move the business over and get everything started properly in the June. In December I was sat in the salon at home putting my face on when Ashley burst into the room with a green face saying that the school, we wanted to send the girls to needed them to enrol in January 2022 otherwise they'd have to wait until the September, so we packed about nine suitcases as quickly as we could and started our new life over here. Once we'd arrived, we also got a massive job to redo someone's house, so I was ferrying all my staff over from the UK to get the work done. It was a pretty frantic time – I was thrown in the deep end and had to find my feet pretty fast.  
It sounds like life in the Ward family is pretty full-on! 
Honestly, it's life in the fast lane all the time (laughs). So many people have said this to me, even when I was on the Real Housewives, that the Ward's needed their own show because there is always so much going on (laughs).  
Honestly, sometimes, some of the things that happen to us…its ridiculous. I think we could definitely give The Kardashian's a run for their money (laughs). My husband Ashley, half the time he's sat shaking his head in disbelief (laughs). He won't come out of the bedroom naked or anything like that because there could be seven cameras in the house! My girls come back, and they'll be the five of us all up to something. It's a very busy household but I wouldn't change it for the world.  
I've always been a big fan of having everyone come round – we never say no to a sleepover at our house! I was an only child when I was younger, and my mum and dad let me have all my friends around all the time – I've been exactly the same with my girls.  
---
Explore ICE36
ICE36 Casino is a favourite amongst those looking to play the biggest selection of
online slot games
and live tables.
Choose from over 3,000 online slots,
live roulette games
, blackjack, scratch cards, video poker and more.
Discover one of the coolest gambling experiences.
Be Cool, Be Calm, Be Collected, Be ICE36