England need 'defensive excellence' to beat Ireland, Johnny Sexton on 'another level', no Brian O'Driscoll in my Top Five Greatest
Where does Johnny Sexton rank amongst the greatest Irish athletes ever?
GD: Regardless of what happens this weekend, I think he has moved into another level in Irish rugby. 
Not just the length of his career, but the performance levels he has maintained over that career and his influence within the game. Getting nominated for the World Player of the Year award last year and winning it the year before at the latter end of his career is not something that should be happening. 
From an Irish perspective, rather than trying to separate him from individuals, I place him collectively amongst the likes of Katie Taylor, Rory McIlroy, Shane Lowry, Padraig Harrington, all of these athletes who have excelled in their sports. 
They transcend their sport, and that is what happened with Johnny in Ireland.
Josh van der Flier is the current World Player of the Year - can Antoine Dupont take that title?
GD: I'm sure the lineout throwing will go a long way! I would say Caelen Doris isn't too far behind both of them for the way he has played this year. 
The World Cup will undoubtedly have a massive impact on the eventual outcome.  But when he is on form and when he plays as well as he can do, it is hard to look past Dupont. 
I know Ireland marshalled him pretty well at the Aviva last month, but when he is on form he is pretty unbelievable. When you kick a 50-22 from your weak foot as well as he can, you're doing something right. 
English fans should have been applauding him last week, because there isn't too much else to applaud about English rugby at the moment!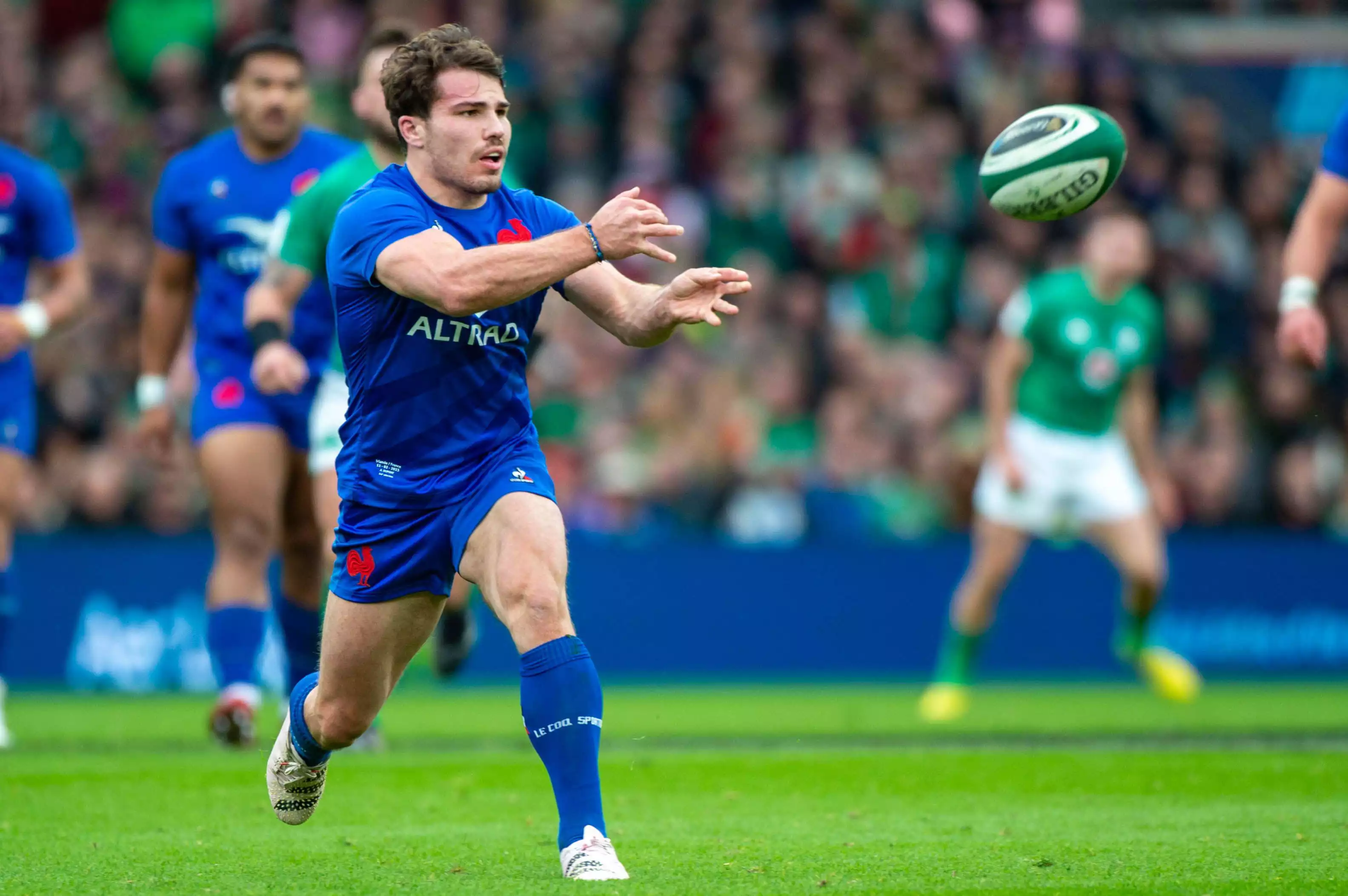 Can England spoil the St Patrick's Day party in Dublin or are Ireland set for a home Grand Slam?
GD: There are never any certainties, bookies have priced them out pretty far but I think those are bizarre odds and they look at nothing but pure form. 
They usually are quite dispassionate about things and they're usually not that wrong. The script writes itself for England; Manu Tuilagi has to come into the centre and you have to demand defensive excellence. 
They have to somehow manage to frustrate the Irish attack, force Ireland into penalties, turnovers and kick 15 points by halftime - so of course they can do it. 
You would look at that insolation though, because that's not what Ireland have been doing for the past 12 months. While teams have been able to shut them down; shut down their primary possession, shut them down in the wider channels. They have so many ways to win, either through their kicking game and by doubling down on the quick ruck game that they have been playing. 
I think England will make more of a game of it than people give them credit for, but a bit like Scotland last week, when Ireland go through the gears it is going to be very difficult for England to deal with them.
How big of an impact on Irish rugby has Andy Farrell had since leaving England?
GD: I think it is all about respect isn't it, as a former player himself, he holds a lot of respect amongst the players himself. He treats them as adults. A lot of the players have young families and kids and the hardest part about going away and playing internationally is nine weeks away from your family. 
There's a balance to it and getting that right is good, but the only way to get that right is to ask people! He seems to have that relationship with players because of the respect he has within the playing group and he respects them as well which is pretty interesting. 
He brought in some pretty high level coaches alongside him as well; obviously Paul O'Connell is kind of a similar personality in the sense that he captained his country, he holds a lot of respect and again respects people and understands that it is a two way street. 
Mike Catt's rugby IQ is kind of off-the-charts and Simon Easterby - there are an awful lot of similar characteristics across that backroom staff and that reflects back into the players. I think they have created a game plan where you can make mistakes and the paradox is that when you create an environment where players are free to make mistakes, they tend to make fewer. The reason being, is that they try out different things and see what works for themselves. 
I think it is a hindsight bias to say 'England let him go'. I'm not necessarily sure this approach would work with England, even though it works for Ireland. That's why when you look at what Borthwick did for Leicester - and is trying to replicate it with England - you have to work out whether it is the right thing or the wrong thing. 
He went into a squad that was already assembled by Geordan Murphy and got the credit for a squad that he put together! He's probably working out now that at international level it is more about the rapport you have with the players than necessarily the tactics. Maybe that is what seems to be out of whack. 
The one thing about Eddie Jones is that he bypasses rapport, he tells you exactly what it is or he just cuts you out and finds someone more ruthless than you to take your place. That's what worked for England repeatedly, so you have to wonder why they needed to make a change this close.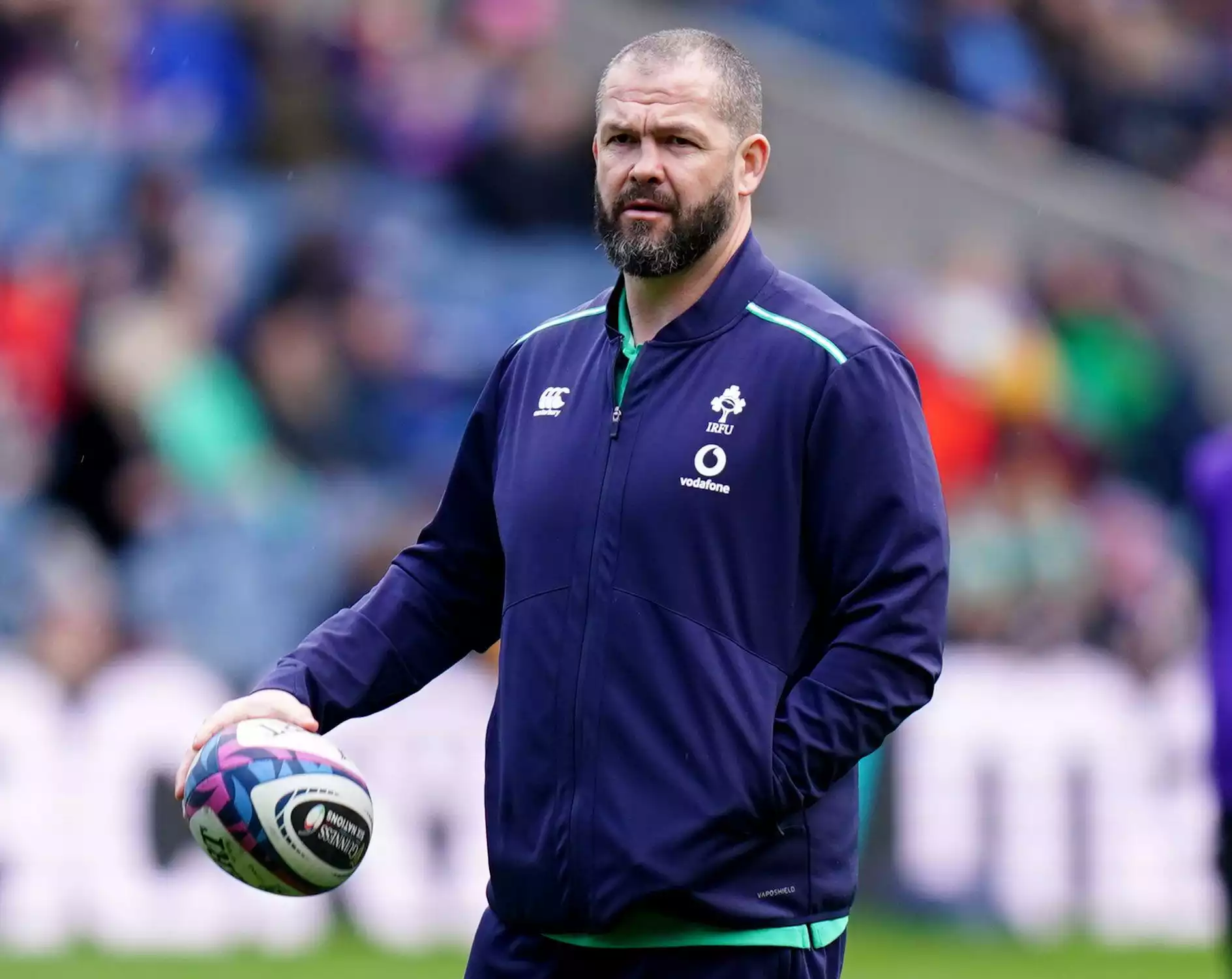 Who are your top Five Greatest Ever players? 
GD:
5. Felipe Contepomi
4. Paul O'Connell - he was a great second row, but just his leadership was just insane
3. Shane Williams - he was a player I got to play alongside during the Lions and all the footwork and everything like that was pretty special
2. Ma'a Nonu - for me he is the best 12 to have ever played the game. When he started out he was just a big bosh man, he was sent away to work on his playmaking and kicking and what not. He came back and was just the complete player and he is still doing it out in the States.
1. Olivier Magne - I'm just a huge fan of this guy and loved watching him play, he was just incredible. Just that guy who epitomised French rugby at that time, he was everywhere for France in that No.7 role and an absolute menace.
---
Explore ICE36
ICE36 Casino is a favourite amongst those looking to play the biggest selection of online slot games and live tables.
Choose from over 3,000 online slots, live roulette games, blackjack, scratch cards, video poker and more.
Discover one of the coolest gambling experiences.
Be Cool, Be Calm, Be Collected, Be ICE36