On His Career
You played for some amazing fans over your career in brilliant, atmospheric stadiums - Upton Park, Anfield, Fratton Park, The Bridge. Did you have a favourite? And similarly, did you have a stadium that you didn't look forward to playing in?
As a player, you like to play in the biggest stadiums with the best atmospheres against the best teams. It's very difficult to pick a favourite in terms of atmosphere, sometimes the smaller grounds were just as atmospheric.
You played under some big managers; all quite different. Did you have a favourite manager during your playing career and out of them all, who would you say had the biggest impact on you as a player and a person?
It's hard to pick your favourite manager because I played under so many. All of the managers I played under had strengths and weaknesses, they were all good at different things. As a professional, you don't really worry about the manager, all you want is to win trophies and work under a manager where that happens.
In terms of personality and how he treated the players, it has to be Harry Redknapp at Portsmouth. Harry was a really nice, genuine bloke who wanted you to enjoy your football and get the best out of you. He stands out on a personal level, football aside.
Then as a footballer, If I had to pick one (a manager), I'd go with Rafael Benitez at Liverpool. He was completely the opposite of Harry in the sense that he openly didn't want to be friends with his players, he just wanted to be good at his job, which he was.
So two different characters whose strengths lied in different areas.
Who was the best captain that you ever played under and why?
Captains held a greater responsibility when I played. These days a captain isn't as relevant and very rarely does much more than any other player on the pitch because most players are at a very similar level in terms of their playing ability.
Good captains make an impact off the pitch. Steven Gerrard was probably the best both on the pitch and away from the field because he always put the team first. He would do so many unselfish acts that people didn't see and he would sacrifice himself for the team if it meant that we had a better chance of winning. He would play out of position and do whatever suited the team and that is what being a good captain is all about.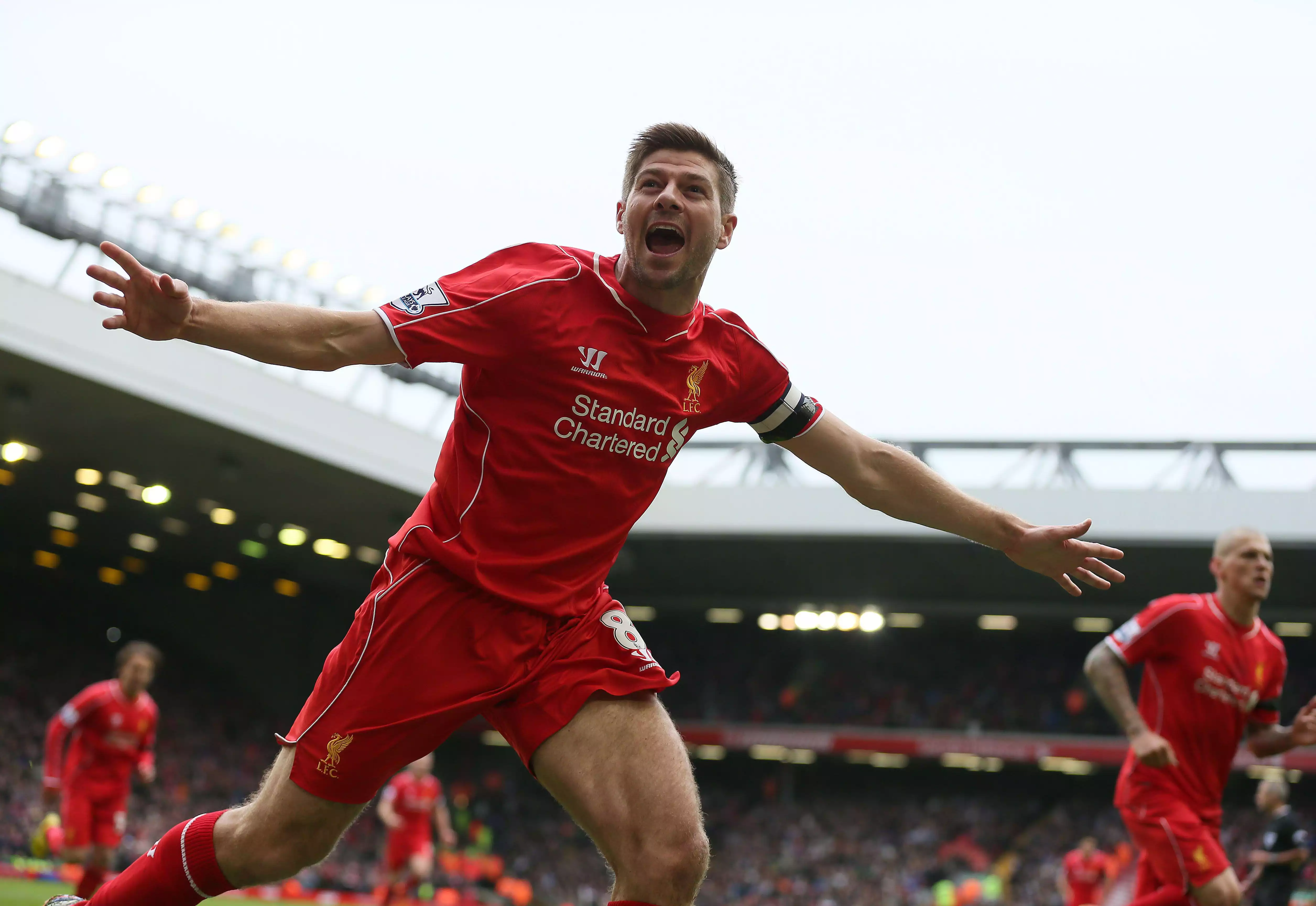 Who would you put in your top three players that you shared a dressing room with?
Blimey! This is a tricky one because you could ask me in ten minutes and I would pick a different three. I'm going to say Stevie (Gerrard), Fernando (Torres) and Marcel Desailly. Straight away I'm thinking I've left so many great players out. At Liverpool and Chelsea, when you play for those clubs you play with so many great players, so it's hard to pick three. It would be hard to pick ten!
Who was the team mate you felt like you built up the best understanding with on the pitch?
I would say Maxi Rodriguez at Liverpool. We suited each other because he was so intelligent and didn't want to run, which left me with a lot of space to exploit and run into. I knew he would always stand still and drift into areas of the pitch where, If I gave him the ball he wouldn't lose it and I could set-off. I don't think he gets anywhere near the credit he deserves for how good a player he was at Liverpool - he was a fantastic player, super intelligent.
Who was the toughest opponent you think you ever faced in your career?
It would be Messi or Mbappe. Mbappe was very young at the time, but he was a super athlete, very quick. The old-school out-and-out winger doesn't really exist anymore, so It's very rare that you get that battle between them and the fullback. The best players move around - Messi goes wherever he needs to go - you're never dealing with them one-on-one for the entire game. In the first couple of minutes, if you win the first battle against a player like Messi, Mbappe or a Ribery, they start moving around and will switch sides to see if they can get some joy somewhere else and if they don't, they come back (laughs)! That's how it is. Players like to play mind games on the field.
Did any of your teammates have any strange habits or rituals they went through before games?
There were a lot of players with superstitions. Some players would insist on putting on certain boots first, some would put on boots and then change them. John Terry wouldn't touch a ball until the warm-up, Luis Suarez had to leave the dressing room last.
It's all quite mad really, but that's what life is like in the changing room. I didn't believe in any of that stuff. You've got enough things on your mind as it is nevermind worry about bloody things like that. There was a lot of odd stuff happening, but you have to think that this is a dressing room with between thirty to forty people in it.
It's fair to say that there was no love lost between Chelsea and Liverpool - it was one of the game's biggest rivalries during your playing career and you saw it from both sides: ghost goals, Luis Suarez biting Ivanovic, the slip - can you describe the intensity of that rivalry and how were you received by some of the older members of Liverpool's squad when you signed for the club?
It was a massive rivalry between two huge clubs. For whatever reason, that fixture used to bring a lot of talking-points: goals, fouls, red cards, violent conduct, it all happened when Chelsea and Liverpool met.
Both teams had top players who were fighting for every trophy that was available at the time, so you expect that intensity.
I was quite close with some of the Liverpool lads through my time in the England squad, so there wasn't any animosity when I joined Liverpool. The players welcomed me with open arms and they wanted me there. From day one, it felt like I had been there for years to be honest, they were great to me.
Players just want to play with good players and don't really care about where you've come from or who you used to play for. They all know that the things that happened in those matches, things that may have gone over the line or pushed a bit far, were done because of a desire to win. Both of those clubs and the players would have done anything to win. There were certainly no grudges from any of the Liverpool players because at one stage I played for Chelsea.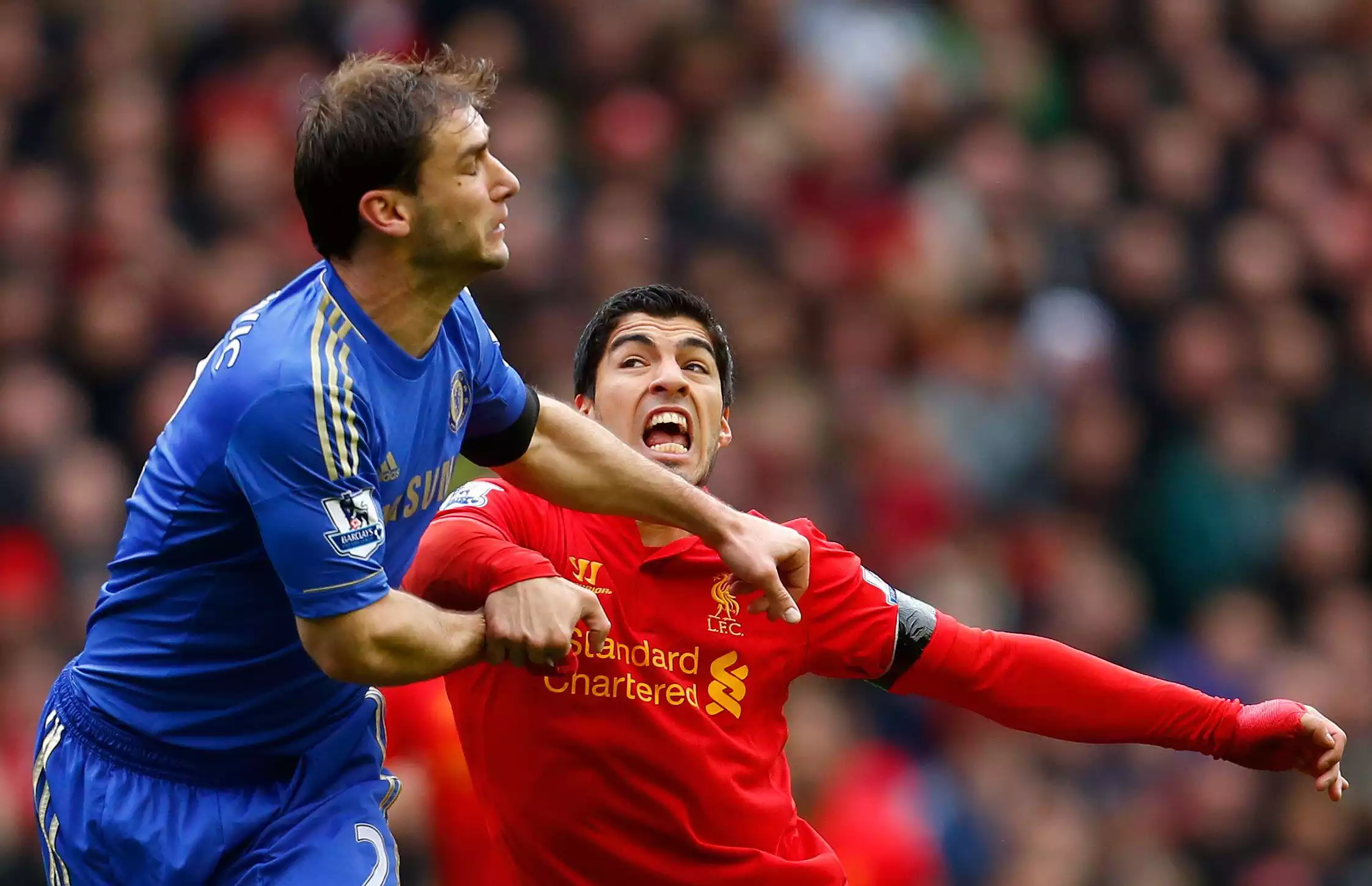 On The Season So Far
Who have you watched in the Premier League and been really impressed by so far this season? A player or manager?
It has to be Mikel Arteta at Arsenal. I know he can rub people up the wrong way with his energy on the sidelines, but I think for everyone calling for him to be sacked, which feels like it wasn't so long ago, to get the team doing what they're doing is impressive and he deserves a lot of credit for that.
He has stood out this season. Arsenal have stood out with the way that they're playing, they have been fantastic and the impact of that is even bigger because it's been a bit of a surprise how good they have been. I don't think anybody saw this coming. I certainly didn't hear anyone predict that Arsenal would be this good this season. If City were top of the league, we would all expect it, but with Arsenal, they are exceeding most people's expectations and Areta is probably the reason.
I saw you describe Arsenal as a one-season wonder. Are you sticking by that claim and do you think The Gunners can last the distance in the title race?
That's not quite right - I wasn't that harsh! I said that I didn't expect Arsenal to keep up this level of performance for the next four years. At the minute, all of the top teams are underperforming. Liverpool, Chelsea, Manchester United to an extent, and I don't expect them to all underperform next year.
My point was that Arsenal are a bit like Leicester. When Leicester won the league, everyone else was rubbish and they didn't get close to winning the title again. The following season, they were nowhere near it. Arsenal are probably good enough to win the league this year, but I don't expect them to retain the title because all of the other big clubs will improve and bounce back. I wasn't brushing them aside and calling them a one season wonder, I just don't think they will be able to compete consistently for the next four seasons.
Arsenal are leading the pack at the moment. There is a long way to go. Do you expect Arsenal to last the distance or do you think City's experience will tell in the end and they will overhaul Arsenal?
Arsenal keep getting really good results. Even when they haven't been performing, they have been winning, which is the sign of champions. I do expect them to wobble at some point because the Arsenal players know they will be getting close and will want it so badly. The City players have the experience of winning it before - they've been there and done it - so they can be calm and I don't expect them to panic.
There is always the danger that Arsenal could start to fumble if they have a bad result, but they showed how they can bounce back after dropping points against Everton, Brentford and Manchester City.
I think it will all come down to how Arsenal deal with a setback. If they can get through a period where they do drop points and stay calm, then I think they are probably good enough to hold on.
You were one of the top players to play right back in the league. Who do you think is the best right back in the division?
This season, some of the best right backs in the league haven't been performing at their very best. In terms of overall ability, I would say Reece James. Not for his performances this season because he has been struggling with injuries, but I think as a player when he is fit and playing well, he is the one right back in the league that has everything.
Trent is probably better on the ball and Wan-Bissaka is probably a better defender than James, but overall, he is the best.
Trippier can do a bit of everything. I would put him behind James in terms of overall quality. If I had to pick one, I would pick Reece James.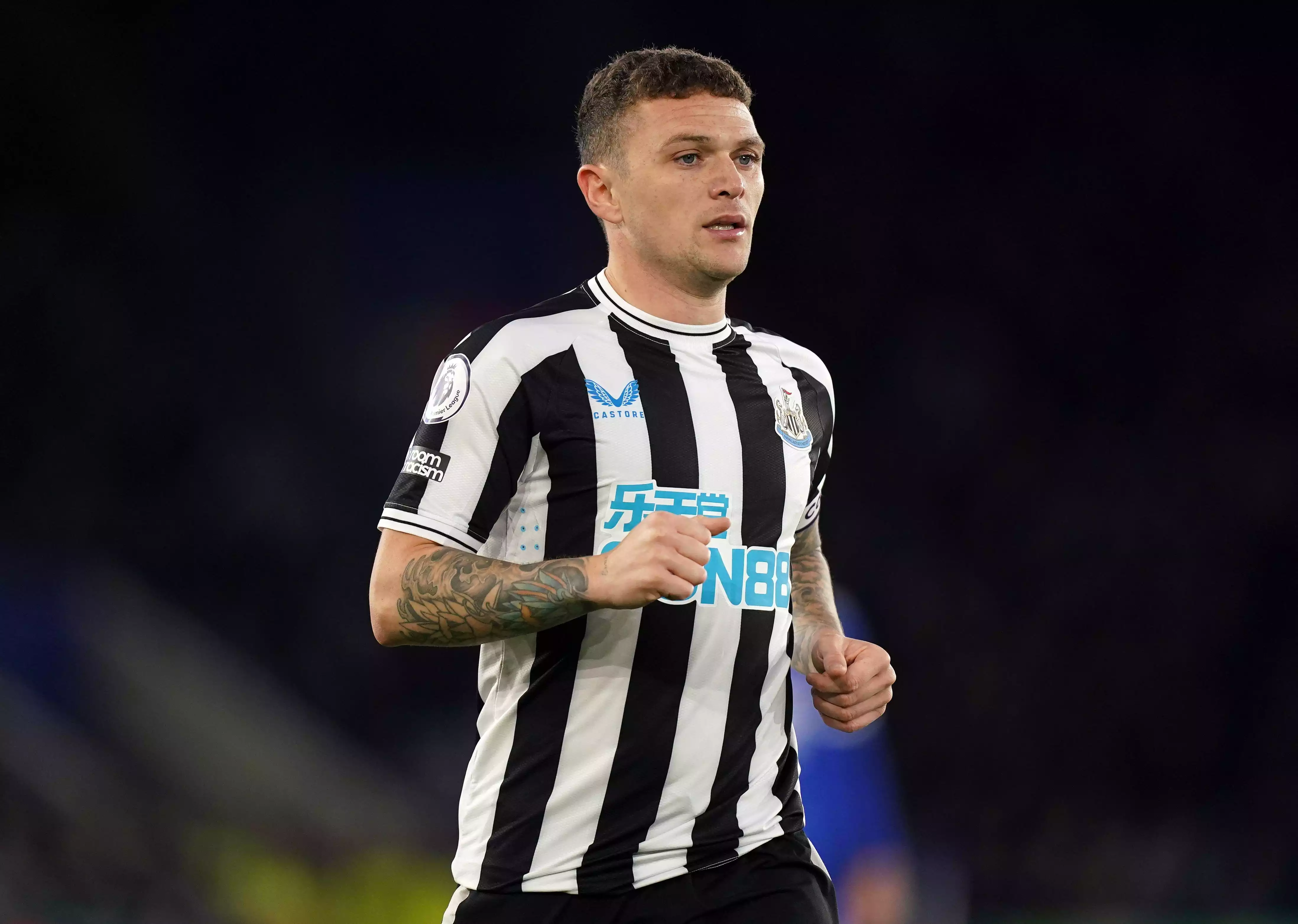 Are there any players that have disappointed you this season?
Virgil van Dijk has been disappointing, but that has more to do with how good we know he is and how highly he has performed for Liverpool since joining the club. His playing standard has been set so high, and at the moment he doesn't look anywhere near it.
We know how he plays, super calm, relaxed and very casual, which is great but when he isn't playing well that style can look awful. It sounds negative, but it is more of a compliment to him because over the last few seasons he has set the bar so high with his performances. When he plays at his best he makes the game look so bloody easy, and when he isn't, you know how capable he is so it can be frustrating.
Are there any teams that have disappointed you this season?
West Ham. We've been used to seeing West Ham knocking around the higher parts of the league table over the last few years. They spent a lot of money in the summer to help push them to the next level and this season they've been pretty bad. They shouldn't be anywhere near the bottom for me.
We spoke about Chelsea and Liverpool earlier. Why are both clubs struggling this year and do you expect them to come back firing next season, is this just a blip, Glen?
I think so. For Chelsea, they've signed a lot of players that are playing in England for the first time and will need time bedding in.
Liverpool have been at the very top for many years and it's hard to maintain those standards - especially with the way they play with such high intensity - season after season with the same players. The drop-off hasn't happened because the players are not buying into the style of football or are not enjoying playing under Klopp anymore, but it is hard to maintain that physicality.
I think new players coming into the club would buy into that approach, Klopp and would have given the team greater energy. They would have been as intense as the players from previous seasons. It's hard to maintain that with the same players.
Liverpool and Chelsea played each other a few weeks ago and it was a mid-table clash. Nobody would have expected that at the beginning of the season.
Who do you think will finish in the top four?
Obviously Arsenal and City will be there. I'm going to say Manchester United. A bit of me wants to suggest Newcastle. I'm not really too sure if they will finish in the top four, but I would like to see them do it because they would be a cat amongst the pigeons and something different than the so-called 'Big Six' clubs.
If I could pick I'd have Chelsea and Liverpool and West Ham in there, but that's not going to happen, so I'd rather it was Newcastle.
On West Ham
A massive result for West Ham, dismantling Forest 4-0 at home. How much of a boost do you think that victory will be for the club going forward?
Winning games brings confidence and goals. Not only did they get a good result, but they scored bags of goals. Those are the types of days that players enjoy. I know they were playing a newly promoted side in Nottingham Forest, but they've been performing better than West Ham this season, so it was an important win and a big result.
Hopefully it will put a smile on the players' faces and give them a little boost, make them realise that they are good enough to put in performances like that and get results going forward. It gives them something to build on. Even this season they would get a great result and then follow that up by doing something daft, so as long as they can build on that and carry the momentum into the next game against Brighton and get a positive result then they could go on a half-decent run and make sure that they are not sweating at the end of the season.
Do you think this West Ham team and group of players is better suited to playing football on the front foot?
I think so. I think this season that West Ham have been holding back, probably showing teams a little bit too much respect and losing. If you're going to lose, you may as well go toe-to-toe with a team and play games on the front foot.
Everyone concedes in the Premier League because the standard is so high, that's fine. They shouldn't worry about that. They've played cautious football, sat back and not won. What is the point in playing like that? You might as well play attacking football and have a go and lose - at least they look like they're trying. West Ham have got some good attacking players, so if I was a fan, I'd much rather see them go for it. You can live with losing playing on the front foot.
Danny Ings bagged a brace on his first start for the club. Antonio netted off the bench - despite West Ham's struggles in front of goal this season, do you think the team has enough firepower to get out of trouble and start climbing the table?
There are definitely three or four teams in the division that are worse than West Ham. I think going forward, they can cause any team trouble if they're confident and aggressive. I do think that West Ham will go on a run and will pull away from the bottom. Hopefully the positive result against Forest is the start of that. If you look at the table, if you can put three good results together then you're away from there - West Ham do not need to go out and win ten games in a row - two or three wins is massive when you're at the bottom.
It's fair to say that Moyes was under considerable pressure, many people were saying this was a match he needed to win to avoid the sack. What have you made of some of the criticism that's come Moyes' way this season?
Unfortunately, that is the role of the manager. It doesn't matter what you've achieved in the past, it is about what's happening at the moment. When a team isn't winning a manager will always be under the spotlight.
The form the team are in at the moment isn't great, performances haven't been good. What Moyes has done since going back to the club, where there were a lot of questions asked around whether he should have been re-appointed, has been terrific. The majority of last season, West Ham were in the top four and the season before that they spent some time up there. It's very easy to look at the table this season and make a quick judgement. Yes, this is below par in terms of what we're used to seeing from West Ham, but you don't become a bad team or a bad manager overnight. Once he gets some of those new players firing and following his instructions, then I don't think they will be in a relegation battle this time next year. Of course, he is going to be under pressure, but I don't think we should be talking about him getting the sack or anything like that.
How did you rate West Ham's summer transfer business and, because of that level of investment, are you surprised to see where the club are at the moment?
I think it was risky to buy so many players that were not familiar with the Premier League. They were obviously good, technical players, but we've seen plenty of players look brilliant in other leagues and come to the Premier League and do absolutely nothing.
I would have preferred them to sign players that know the league, players that have been there and done it and understand the culture of West Ham and what the Premier League is all about. They wouldn't have been as glamorous as some of the signings, they would have been safer.
I think there are quite a few luxury players at West Ham and they are a luxury that they can't afford right now.
Historically, Moyes has always been a little bit reluctant to throw his new players in, but he didn't really do that this season - he gave players a chance quite quickly. He had a few injury problems with some of his new signings too.
How difficult is it for a manager to integrate new players and signings? Has that had an effect on where West Ham are this season?
Definitely. When you have injured players on the treatment table, they're no good to anyone. Some new signings can get injured or pick up a red card on their debut and never bounce back. I think the forest few months for a new player is critical for how a player's club career is going to go moving forward. Players know that and managers know that.
Managers will always be under pressure when they sign players for a lot of money because if a manager has asked for a player and the owner has got him at a considerable expense, the owner will expect to see a return - they don't want to see a fifty million pound player sat on the bench if the manager has asked for him.
From the managers perspective, if a player isn't performing as well as they can, then they have to leave them out, so there is often a lot of politics in the decisions that managers make regarding new players. It is in those situations where the players' need to make it easy for the manager by performing so well that the manager has to pick him.
You can understand why a manager can get stuck between a rock and a hard place when it comes to selecting new players.
It would be fair to say that David Moyes is a loyal manager. He has shown a lot of faith to some of the players that performed so brilliantly for him last season. Would you  say that the loyalty that he has shown could have had a detrimental effect on some of the team's performances this season?
The manager will always pick a team that he thinks he can trust and get a result. Moyesy comes across a nice bloke, but perhaps he has been too nice, I'm not sure.
I've been surprised with some of the players that have been regularly starting. Normally, if a player performs well you expect them to play and if they perform badly you don't expect them to play every week, which some of them have been doing.
Only David Moyes would be able to say if he thinks he's been too loyal to some of his players. Maybe every now and again he needs to fire a rocket at some of his players. We know that he isn't a confrontational personality, but players know when they're playing badly and some of them must be surprised that they are starting every week.
Although he didn't play much last season, Mark Noble played an important leadership role within the squad. He was one of Moyes' lieutenants. How much have West Ham and Moyes missed him this season? Could his absence be one of the reasons why West Ham have found life so difficult this season?
I think West Ham has missed Noble. Nobody knows the club better than Mark Noble and he would have bought into his off-field role as captain and had a massive impact on the club at the training ground, in and out of the treatment room and on match days. He knows what the fans want and he knows what the club needs. Players that have been there and done it for so many years would have everyone's respect and attention.
Declan Rice is the West Ham through-and-through but he is still relatively young and has only been around for a few years. I think Mark Noble's experience and knowledge can be priceless and West Ham have missed it.

Noble took on the role of sporting director in January. One of the first things he said was that if a top club wants Rice, they will pay for him. Where do you think the best place for Rice could be if he was sold this summer and, on his valuation, we've seen players like Enzo Fernandez and Jack Grealish join clubs for fees north of a hundred million, where do you put Rice alongside those types of players and how much do you think West Ham would be looking for for him if they did sell him?
The price will be determined by how long he has on his contract (Rice's contract expires in the summer of 2024). The less time that has to run, the lower the final price will be, but if you were comparing apples to apples, then Declan Rice's transfer fee would have to be around a similar level to Enzo Fernandez and Jack Grealish. He is super young and looks like he could suit most teams.
I think Chelsea would be a really good fit for him. It may sound silly at the moment when the club is tenth in the league, but they won't be there for very long. Chelsea have new owners who are prepared to spend a lot of money with big plans - they will definitely bounce back from this season and Declan can also stay in London. I think Chelsea would be one of the teams on his list, but let's face it, if he is available then every top team will be looking at him.
I think his future is tied to that of Jude Bellingham. A lot of clubs will be looking at him too and I think that top teams will be fighting over both of them, so clubs may see what kind of deal they can do for either and then make a decision.
On Chelsea
Another defeat for Chelsea. What did you make of the performance?
It was typical Chelsea. One day they look great, the next they look flat. It tells you how flat they were because Tottenham fans can't believe they won. Tottenham fans are raving about it because they never beat Chelsea, so it shows you it's a big swing in the eras and where the clubs are this season.
Yesterday they looked miles off it. Tottenham are a good side, they played well and deserved the win, but you expect Chelsea to put up more of a fight than that.
The pressure continues to increase on Potter. Do you think he needs a positive result against Leeds and Dortmund to stay in his job or do you think that he is the right man for the job long-term?
It's a tough one because a lot of people - not myself - didn't think he was the right man for the job from the beginning. As soon as Chelsea have a bad result, the first thing some people think about is the manager and the idea that he isn't the right man for the job.
The owners have a long-term plan. They knew when they appointed Graham Potter that he was inexperienced at the very top level, he didn't have any experience in the Champions League or managing at a top club like Chelsea with world-class players. The facts are that he hasn't been managing at that level. I'm not saying that he isn't good enough to do it, but he hasn't been there and done it. The owners knew that appointing him was risky because of that lack of top-level experience, but they were happy to take the jump because they trust him to be the right manager over the next few seasons.
The Chelsea owners can't be surprised by what's happening because of his lack of experience and that is why I don't think they will fire him - they have a three-to-four year plan for the club. If Chelsea wanted an instant impact, they would have gone out and appointed someone that had won the Champions League, won domestic leagues. You only employ Graham Potter if you're going to buy into his philosophy and let him coach these players over three to four years, otherwise what is the point in appointing him? I think Graham Potter is a good manager who certainly can get his teams playing attractive football. Is it working right now? It obviously isn't, but I don't think sacking him is the answer.
If he can set the team up correctly and get them playing, then he will bounce back. Look at Arteta for example, he was going through the same stuff last year, but now Arsenal are potentially going to win the league. Arteta is a similar coach to Graham Potter in terms of he does his best work on the training pitch, but it only works if you're given time. Arteta and Potter are not impact coaches. They don't grab the players attention or rely on their personality first. Their style is a slower race, but it works when everything starts clicking.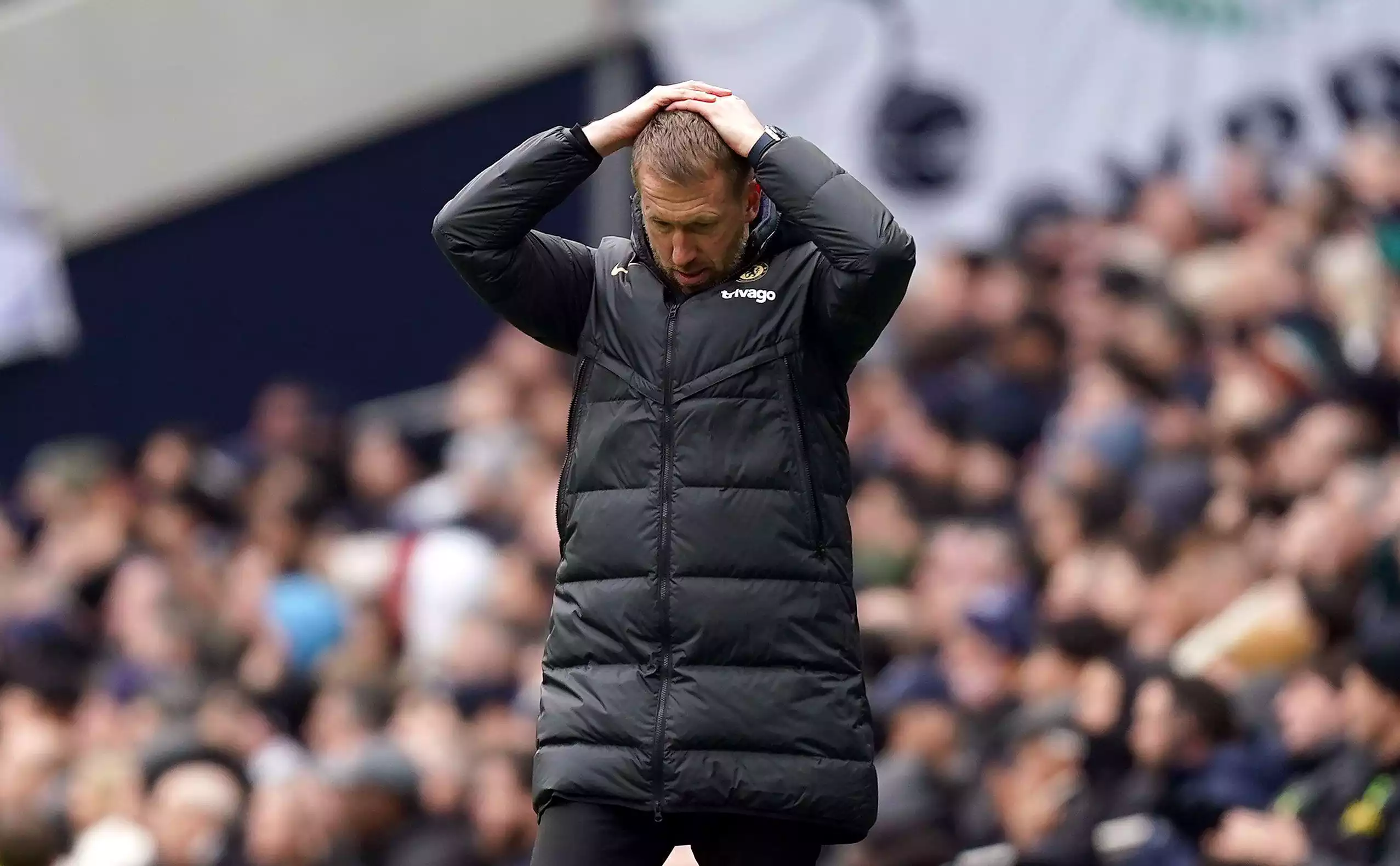 Todd Boehly has shown a lot of faith in Graham Potter. How long do you think he can keep the faith with Potter if things start to get ugly at Stamford Bridge and the fans' frustration starts to boil over?
Todd Boehly can't write-off his three-year plan for the sake of three months of poor results. As long as Chelsea get through the rest of the season with a bit of respect, without being completely embarrassed by other teams, then I think Potter should be given the opportunity to be in charge next season.
If Chelsea keep getting embarrassing results, then they may not make it until the end of the season. Although Boehly has a long-term plan, he needs to keep the fans happy short-term and fans are impatient - they want to see their team doing well now. Performances need to improve for that pressure to ease.
I think Chelsea need to beat Leeds and beat Leeds properly. I don't think putting in a good performance is good enough - they need to put on a proper show and demonstrate that everyone is moving in the same direction in the dressing room, that will buy Graham Potter a bit of time.
I don't think the league position actually matters this season. They've been around tenth all season, so missing out on top four won't have an impact on whether Potter stays or goes because they haven't looked like they will finish there for a very long time. From now until the end of the season, Chelsea need a few good results to keep Potter's future from being a constant discussion. They can then have a good pre-season, hopefully get off to a good start and we can all put these discussions to bed.
I read Reece James' comments after the game where he said all the players are playing for Potter and are all on the same page. From what you've seen from Chelsea this season, do you think that is true?
I'm sure that the players will be giving everything to turn this around. I don't see a lack of effort in their performances, but it doesn't look like a joint effort. I'm sure that it is (a joint effort), they want to win. Sometimes in football, things just don't click. I don't believe for a second that the players are not playing for Graham Potter. Something isn't clicking right now. I was watching the game in the pub yesterday, and you overhear conversations - Chelsea fans are not happy and they haven't been happy for a while.
Fans are impatient. Losing that game yesterday would have been a real kick in the balls for them - the fans hate losing to Tottenham, it doesn't normally happen.
Results change everything so quickly. Chelsea are more than capable of winning five games on the spin and can go on a decent run, then we're having a different conversation.
As a player, when you play in hostile home environments, your own fans on your back, is it a distraction? Does it affect performances?
Players always have belief. You'll always think what you're doing is right, but there are some things that you can't control. When things are going against you on the pitch, it feels like everything is going wrong; little decisions don't go your way and they start to stack up.
You can play a so-called weaker team at home, play them off the park and somehow lose the match one nil and you'll be sat in the changing room thinking to yourself, "How did that happen?" A player that scores one goal a season has popped up with his annual screamer or scored a scrappy goal and you lose the game.
You have to accept that you can't control everything in football matches. You have to remain faithful to your ideas and beliefs and, eventually, the tide will turn. It doesn't normally take that long for top teams to turn around a slump, but when I was playing at West Ham and things were going against us, it felt like that tide was never going to change.
Chelsea have really struggled to score goals this season. Lukaku is out on loan, doing his thing for Inter Milan. Obviously the decision to loan him out was made under Tuchel, but do you think there is a way back for him at Chelsea and would he suit Potter's team next season?
You'd have to think that Lukaku's time in a Chelsea shirt is done and dusted. He's had numerous chances…He's a good player that will bang in loads of goals for someone, I just don't think that will be with Chelsea or in the Premier League. He is a great striker, but I think the Premier League is too quick for him.
The problem Chelsea have is that they paid a lot of money for him and it hasn't worked out, which is slightly embarrassing on the club's part, but every now and then you have to wipe your face and move on. Hopefully he will keep scoring goals and they can get a decent transfer fee for him before he moves on.
It's a surprising one because when Chelsea brought him back, he looked like the missing piece of the puzzle for Chelsea to keep challenging for the big prizes, but it didn't work out like that.
On Liverpool
A point on the road against Palace. What did you make of the performance, Glen?
I thought it was a typical Liverpool performance from this season. Liverpool have blown hot and cold and, if they want to be doing anything in the league, they need to be beating teams like Palace away from home. A draw didn't surprise me. They are a little bit like Chelsea in terms of their inconsistency - I wouldn't have been surprised if Liverpool won four nil or lost one nil at the moment. They are so unpredictable at the moment. Liverpool are way off it by their standards.
Although they kept a clean sheet against Crystal Palace, the Liverpool defence look like they are suffering from some serious confidence issues. Why do you think they've found life so difficult this season?
I think this is a team issue - it isn't just about the Liverpool defenders. Normally when a team has one or two players playing below par, there is enough quality within the team to drag those players over the line. When you have six under par like Liverpool at the moment, then the balance changes and there isn't enough quality in the team to drag them through it.
Look at Virgil van Dijk. If players are struggling around him, he normally has the individual quality to enable those players to see out a match. We're used to seeing him demonstrate leadership through his performances; he's calm, assured and that brings out the best in his fellow defenders. Trent too. When he is confident, that confidence spreads around the team, but at the moment that confidence is very fragile and everyone is panicking. If good players are performing badly, you can't hang on to their coattails and hope to see out a game or get a positive result.
No team is good enough to carry five or six players in every game.
Some people are saying that this Liverpool team needs a serious rebuild in the summer. How much of a rebuild do you think is needed at the club in the summer? How far away are Liverpool from challenging for the Premier League and the biggest prizes again?
I do think Liverpool need to go through a mini rebuild. They need to get some younger legs into that midfield and they would love to add goals to that area of the pitch - all of the best teams always look for that. Even when Liverpool were at the top of the game, they were heavily reliant on their front three. Those players aren't firing at the moment and the goals have dried up.
Top teams score goals from everywhere, which takes the pressure off the forward players. Every top team would love to go out and buy a midfielder that can contribute ten or fifteen goals a season, but it's easier said than done and those players are hard to come by. I think they definitely need to look at adding more goals to that midfield in the summer.
Premier League Predictions
Man City vs Newcastle
Can Newcastle get anything from this match Glen?
I don't expect Newcastle to get anything here. I know that Newcastle are having a great season, but City are different beasts at home. I think City will win the game but I don't think it will be a walk in the park for them. Newcastle will want to show they can respond after the disappointment of losing the Carabao Cup Final yesterday and will give it a good go, but I suspect that City will have too much for them on the day.
How impressed have you been by the strides the club has made under Eddie Howe this season?
A lot of teams around Newcastle are under-performing, but they've beaten some big teams this season and you can't take anything away from them or where they are in the table. Eddie How has shown over the years that he is a good young manager, the players clearly love working for him, and he's getting the best out of the squad there. I think they've been another surprise package. We know they have ambitious owners that want the club to progress, but I don't think that anyone expected them to be where they are at this stage of the club's journey and look this good, this quick.
Brighton vs West Ham
Brighton have been one of the surprises of the season. How good a job has Roberto de Zerbi done since replacing Potter and where do you think the club can finish this season?
Brighton were certainly a good footballing side under Graham Potter. They have some good technical players. I think they are in a position where they are more than good enough to retain their status in the Premier League but can they take the next step and consistently start flirting with the bigger clubs and make a push for Europe? I'm not sure if they can.
If West Ham want to be safe, then this is a game that they need to win.
Chelsea vs Leeds
You mentioned that Chelsea need a big result to get everyone back on side. Do you think that will happen?
I think Chelsea are more than capable of blowing Leeds away, but I'm not convinced they will. Leeds are a decent side and they are not going to roll over, but if Chelsea come out of the blocks quickly, play on the front-foot and are super aggressive, then you expect them to win that game.
The Premier League is so difficult that if you're not on your game, as Chelsea haven't been plenty of times this season, smaller teams will beat you. Potentially, Chelsea have the chance to go and get a fantastic result, but I could have been saying that about them every week.
Liverpool vs Manchester United
A great opportunity for Liverpool to start rebuilding their confidence. How do you expect this match to go?
This is one of the biggest games in the calendar year. When you're under-performing, sometimes you need these big games because form can go out the window because the players realise how important it is. Let's face it, Manchester United have been better than Liverpool this season. They are a team that has improved a lot under Erik ten Hag and will be going into this game full of confidence after winning the Carabao Cup on Sunday.
I think United will go into the match as favourites, but playing such a massive game against old rivals could be exactly what Liverpool need to turn their league form around.
Liverpool will know that they have to liven up or they will have a tough afternoon, which could play into their favour.
---
Explore ICE36
ICE36 Casino is a favourite amongst those looking to play the biggest selection of online slot games and live tables.
Choose from over 3,000 online slots, live roulette games, blackjack, scratch cards, video poker and more.
Discover one of the coolest gambling experiences.
Be Cool, Be Calm, Be Collected, Be ICE36