Online Roulette is as fun and simple as predicting which pocket the ball will roll into, placing your bet and then holding your breath whilst you wait for the wheel to stop spinning - all in the comfort of your own home!
This premise seems very effortless so it may surprise you that if you continue on a little further, we have curated some must-read tips to play Roulette below:
Play Online Roulette at ICE36 Casino
Did you know there are different variations of Roulette? The classic American Roulette, European Roulette and French Roulette are all available to play online at ICE36 Casino. But, the variety doesn't stop there…
If you'd like a sense of what it's like to be in a real casino, the website also runs a LIVE Casino where real-life dealers are streamed directly to your account offering Roulette, Immersive Roulette and London Roulette to play.
ICE36 takes its name from the Roulette game and is a quintessential platform for those looking to experience great gaming online! The site is easy to navigate with a unique search engine bar located at the top of all pages - making it easy for you to find your chosen game of Roulette! There are also continual generous offers and promotions on-the-go daily.
Now to the anticipated tips and tricks on playing Roulette:
Remember the Terminologies
Before you play, review and memorise all Roulette terminology.

Beginners should get a feel for the game first and practice on a free table.

Set your budget and stick with it!

Play with your original amount only - keep your profits separated so that you can only win or draw even. 

Don't give in to the lure of big promises.

Before your turn, spin the Roulette wheel and look for evidence of bias - if you observe that a wheel favours odd numbers to even ones, you have an instant edge.

Check previous rounds to determine how their outcomes may influence the predictions and bets of other players.

Whenever you have the choice, always play on a European or French Roulette table.

Always bet on outside chances.

Don't rely on a lucky or sentimental number.

Keep these Roulette tips with you for visual reference.

Most importantly, play to have fun!
Understand the Odds
Roulette is a game of odds and here are a few tips you can try to improve your winnings against the house edge:
Having a good grasp of the odds is key when it comes to placing your bets so always enter a game prepared and read up on the odds of different payouts, before you play.

Choose your Roulette wheel wisely and make sure you are aware of the different odds for each variation of the game (i.e. the odds for the single zero wheel would be 1 out of 37).

Place outside bets to improve your chances - these pay out more frequently and you can stick to the table's minimum bet if you want to stay extra safe.
As expressed by a character in the Hunger Games book: "May the odds be ever in your favour!" 
Know the Different Types of Roulette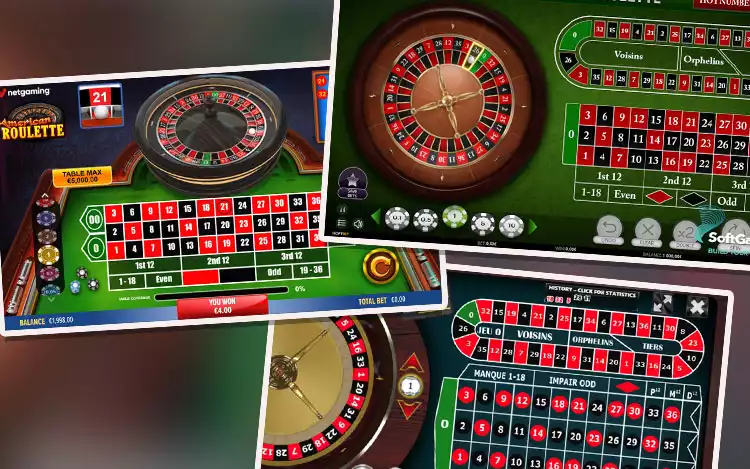 The main variants of Roulette are American, European and French with differences as follows:
The American wheel has 38 pockets with 1 to 36 red and black while 0 and 00 are green.

The European wheel has 37 pockets with 1 to 36 red and black while 0 is green.

The French wheel has two unique rules, 'La Partage' is in play for even money bets - when the ball lands on 0 the dealer divides all even money wagers and one half of each stake is kept by the house. 'En Prison' is a variation of this, but when the ball lands on 0, the dealer places a marker by all even money bets and your bet is kept in place for the next spin. If your bet wins, you get your stake back. And if the ball hits 0 again, your bet stays 'En Prison' for another spin. 
Stick to Your Budget
It's worth reiterating that, contrary to how Casinos are depicted in the Hollywood movies (razzle dazzle establishments with charismatic characters dressed to the nines and playing like they have nothing to lose), the house always has the edge! It is therefore important that you carefully set a budget of money you can afford to lose and stick with it…
Think of it as your own personal entertainment expense, if you walk away a winner (of which there is a chance you could) that's great! If not, then you won't be left at a loss and sorely disappointed by the outcome.
Experiment With Different Strategies
Here are four basic Roulette tips for beginners:
Try using one of the popular 'Martingale' or 'Fibonacci' systems. The Martingale system can only be used on even money bets (red/black, 1-18, 1-36, odd, or even) with the idea being that you start by betting a small amount and if you lose you double your wager until you win. Fibonacci is fairly similar whereby you increase the size of your wager every time you lose so that, in theory, when you win you'll have a little more money than when you started.

Skip American Roulette and look out for other versions of Roulette that allow you to have a much better chance at winning.

Understand the risk vs reward on 'Inside' bets - they are more difficult to win, but have a larger payout and players have more control over how much they're willing to risk.

Know when to walk away.
Don't Rely on a Lucky Number
Lucky numbers, lucky socks, lucky charms… 
Just don't go there! The odds will be more in your favour if you diversify your bets and don't allow the idea of lucky numbers, items or "beginners luck" to influence your play. The concept of luck and good fortune has been circling the globe for centuries, but there is no scientific evidence to back-up that there is indeed some mystical force in the universe rewarding all the believers. Not to mention, it would be a shame for superstitious Westerners to miss landing a win on the basis that the number 13 is deemed unlucky!
Set Aside a Small Portion of Your Winnings
If you keep betting everything and losing, the numbers stack up and you will eventually lose it all. Our winning strategy is to set aside a small portion of each win and don't touch it! 
For example, you start with 100.00, bet 15.00 and win on a column - you just won 30.00 and still have your original bet. Now, take that 30.00, put it into your winning stack and leave it there. Next bet, maybe go for high/low. Or, better yet, black/red as this pays 1 to 1 - so your 15.00 remains and the 15.00 win goes to the winning stack.
Play to Have Fun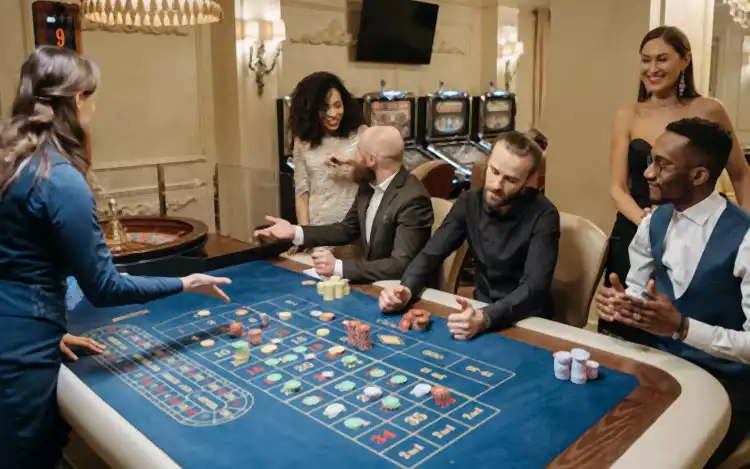 Being in the right frame of mind is key - you have memorised all Roulette terminology, practised on a free table, set your budget and now it's time to enter a real game - which you should always approach with the main focus of having fun! Consider it to be a new adventure with the opportunity for you to explore the various types of Online/Live Roulette games and then choose which best suit you. Putting the effort in to learn the game to the point where you fully understand it and can strategise makes the potential for profits seem like icing on the cake!
Know When to Stop
If you find yourself getting angry or frustrated when you lose, take a break from playing and do something to relax and centre yourself into the correct mindset again. One of the fastest ways to lose your money is by panicking and falling prey to trying to play catch-up - the odds of victory do not go higher with stubborn persistence! However, if you find you are trying to distract yourself from everyday problems, betting what you cannot afford, lying to those you love about your gambling or suffering from withdrawal symptoms if you try to stop then you should seek help from a service such as: begambleaware.org.
Choose a Reputable Online Casino
Accessing games online for fun is redundant if your financial and/or personal information is at risk so always ensure you are using a secure and reputable site - of which ICE36 qualifies. As a player in the UK, it's crucial that your chosen casino is licensed and regulated by the UK Gambling Commission (UKGC), as this ensures that it meets all the criteria laid out within the current guidelines. The Casino needs to have the relevant licensing, there should be a minimum of 128-bit encryption with the relevant SSL certification to protect against hackers and Return to Player percentages should be clearly published on each game page.
So, you've reached the end of our brief overview and you're still interested in giving Roulette a go? Great! Did we also mention that our diverse selection of Roulette games are from well-known gaming providers? You are guaranteed functionality and sophistication from the best - as well as more unique releases, if that is what you prefer!
ICE36 has everything a Casino should have including great bonuses, many promotions, high security, a customer support team and VIP members also get their own personal account manager plus invitations to enter exclusive tournaments.
Grab a copy of our online Roulette tips and register now!