---
"I think Mae Muller can bring the Eurovision trophy home"
With the Eurovision Song Contest less than two weeks away, ICE 36 had a good old natter with Cheryl Baker to discuss this year's 67th edition of the biggest musical event on planet earth.  
Speaking to ICE 36, Cheryl, who won the blockbuster musical event with Bucks Fizz in 1981, performing the iconic pop song Making Your Mind Up, opens up about the UK's entry this year, other runners and riders performing in the competition and shared the perfect recipe for a winning song.  
---
---
Do you think the UK can win this year?
I think the UK can win Eurovision this year. I think we can because the song is good, Mae will put on a great performance. I've listened to all of the other songs, and I think ours is up there with the best of them. You never know what can happen in Eurovision. The Brexit years, no one was going to vote for us.
Like it or loathe it, politics always plays a part in the judges voting. This year I think they (Europe) like us – Sam Ryder made the rest of the competition like us again.  
I think we can do well and go one better than Sam and bring the trophy home.  
What do you think of the UK's entry by Mae Muller?
The first time I heard it, I thought it was OK and I wanted to hear it again, first hearing is never enough. It is one of those songs that grows on me and I really like it now. I think Mae will do very well. I have full confidence in her.  
---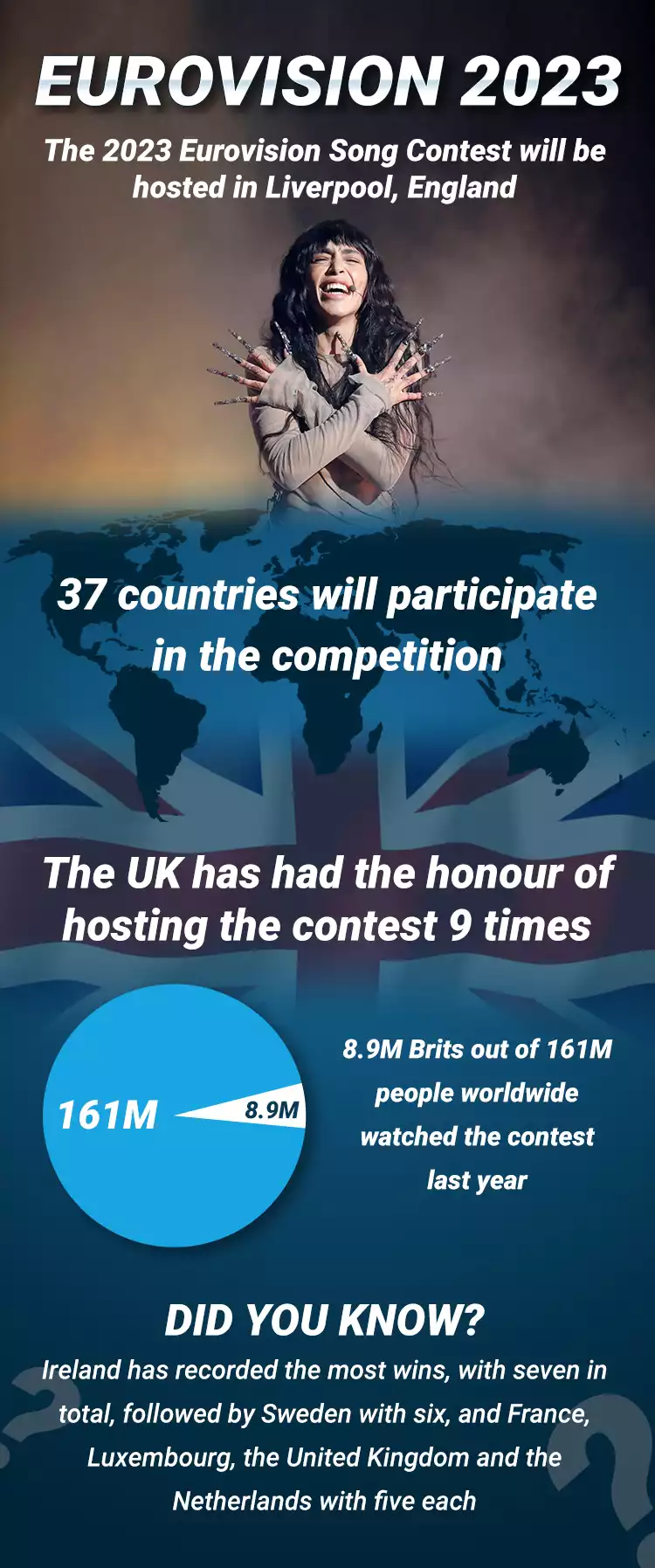 ---
What do you think is the perfect recipe for a Eurovision hit and do you think that Mae Muller's entry has it? 
I think Mae's song has all the ingredients for a Eurovision winner. My perfect recipe for a winner would be, first and foremost, a great song. The song needs to have something in it that is catchy. There's a bit in the chorus where you can la, la along, which always goes down well with the rest of Europe.  
The song is just one part. You need the whole package. You need a great show with staging and effects. You need something that makes the audience go "wow". You need that 'wow' moment. It's a combination of having a brilliant song, a knock-out performance, great voice, the right outfit and a sprinkling of magic. You need the whole shebang. When you put together a full package, the rest of Europe want to see your performance again and the only way they will see it again is if it wins. 
Do you think Mae has any home advantage with the contest being held in Liverpool?
Mae definitely has an advantage with the contest being on home soil. Host countries always have an advantage. Sometimes host countries can win, regardless of whether it was the best song in the competition, so there is always a slight advantage. I do think we will do well.
If we get nil poi or are in the bottom three, I will come to your house and I will cook your dinner for an entire year! I truly believe that being the host country works in the favour of the performer. I think she will do really well.  
---
---
Who are the dark horses in this years contest – anyone we should be keeping an eye out for? 
Last night I watched all the entries and I think Mae's stands out, so I think she will do really well. There are some really good songs in this year's competition. The Swedish song is very good, even Armenia. I like the Swiss entry. I like the Netherlands entry – there are a lot of great songs. Mae is up against stiff opposition. 
I think the strongest contender is Sweden. Loreen is coming back to the show after her success performing Euphoria, which is my all-time favourite Eurovision song. Her new song is equally as powerful, and we know she will put on an amazing performance. Everyone loves Loreen. All Eurovision fans around the world love Loreen.  
She may be the tip for the top. I'm not saying Mae won't be up there, host countries always do well. if she pulls it off on the night, then I think she will finish in the top three. 
---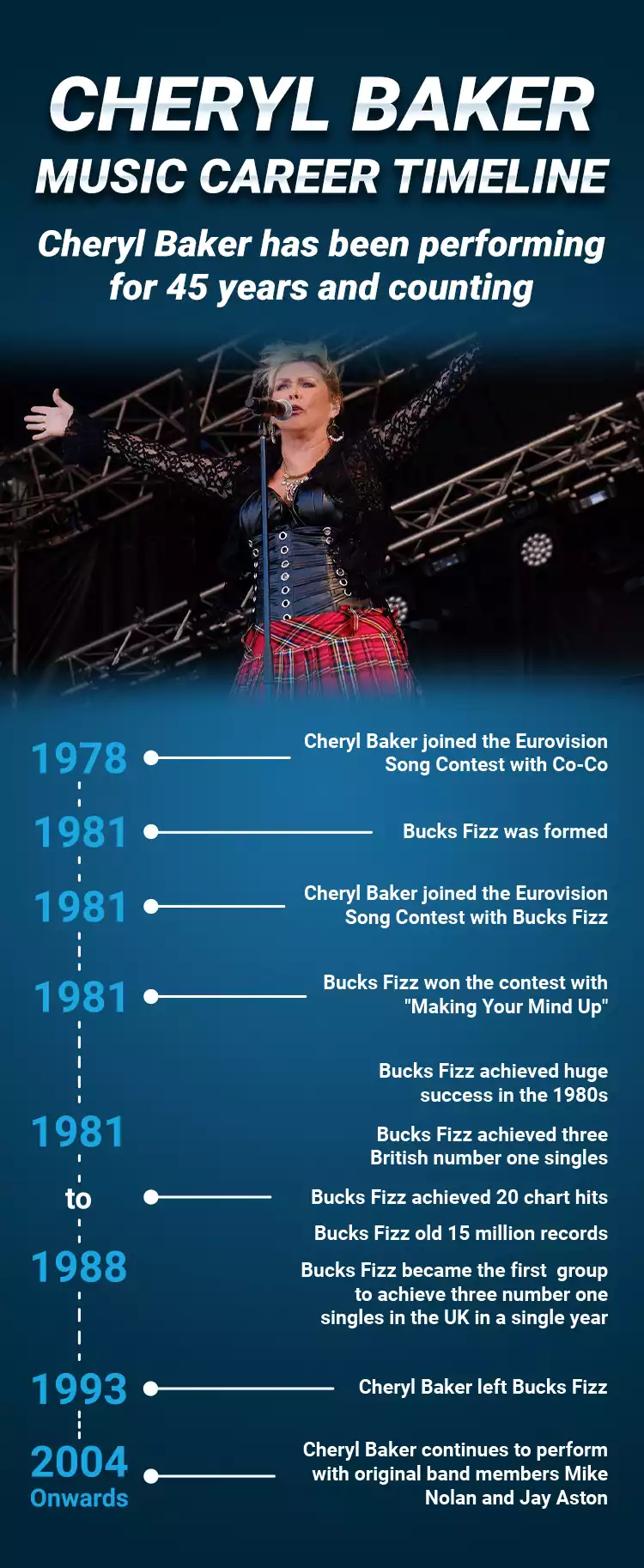 ---
Why do you think Eurovision continues to be so popular with so many different audiences?
I don't think the contest continues to be popular, its popularity grows each year. This year's contest is more popular than ever in the UK. It is always popular across the rest of Europe – they take it seriously, like we used to, then it went out of fashion over here because we had a few bad results.  
Every year it gets bigger and better. I adore Eurovision, I love the spectacle of it. It is an amazing competition, and this year is going to be bigger and better than ever. I think it's fantastic that it is in the UK, in Liverpool. The attraction for fans of the show is that its hugely supportive of all genders, faiths and its music that brings people together. It is a big love fest. As soon as I found out it was coming to Liverpool, I booked a barge!
The arena is a two-minute walk from my barge. I need to be there. All you will see in the run-up to Eurovision in the city of Liverpool is happy people, love, music and colour. It is the most wonderful experience. There is no hatred. No animosity or jealousy. No ego. It brings everyone together regardless of colour, religion, gender – it's just a festival of happiness. Everyone must put in on their bucket list.  
---
---
Do you think it's harder now for an artist to go on and achieve the kind of success that you had following the competition or do you think it's easier? 
I don't think it's harder to achieve the same level of success that I experienced with Bucks Fizz if you're competing in the competition now – Sam Ryder proved that. Eurovision made him a household name. My kids knew him from TikTok and Insta, and when I said Sam Ryder was doing Eurovision they said, "he's amazing, you have to hear his voice". Now, everyone knows him. Eurovision is a wonderful platform for artists.
If you're willing to put in the hard work like he did, and if you're active on social media, which is obviously something we didn't have, as long as you put the work in, do gigs, get yourself a decent agent, like me, you can achieve anything. I think it's the same as it ever was, but there are more places to promote yourself and your music. I think achieving the level of success that we had is just as achievable for any young artist.  
---
Explore ICE36
ICE36 Casino is a favourite amongst those looking to play the biggest selection of online slot games and live tables.
Choose from over 3,000 online slots, live roulette games, blackjack, scratch cards, video poker and more.
Discover one of the coolest gambling experiences.
Be Cool, Be Calm, Be Collected, Be ICE36