The gaming experts at ICE36 have put together a series of challenging brainteasers to keep you on your toes!  
Whose got popcorn?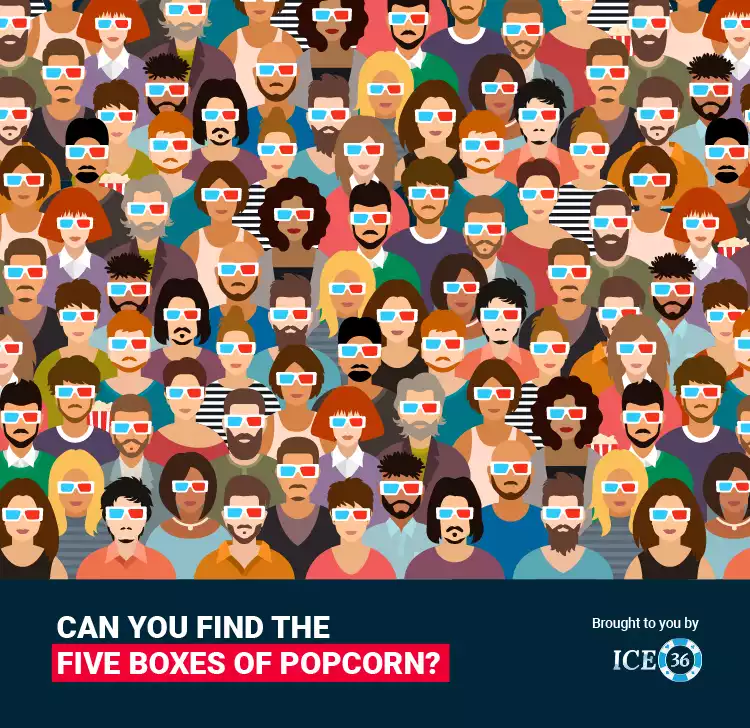 Two in five (40%) cannot find the popcorn in less than 30 seconds - can you?
Call my bluff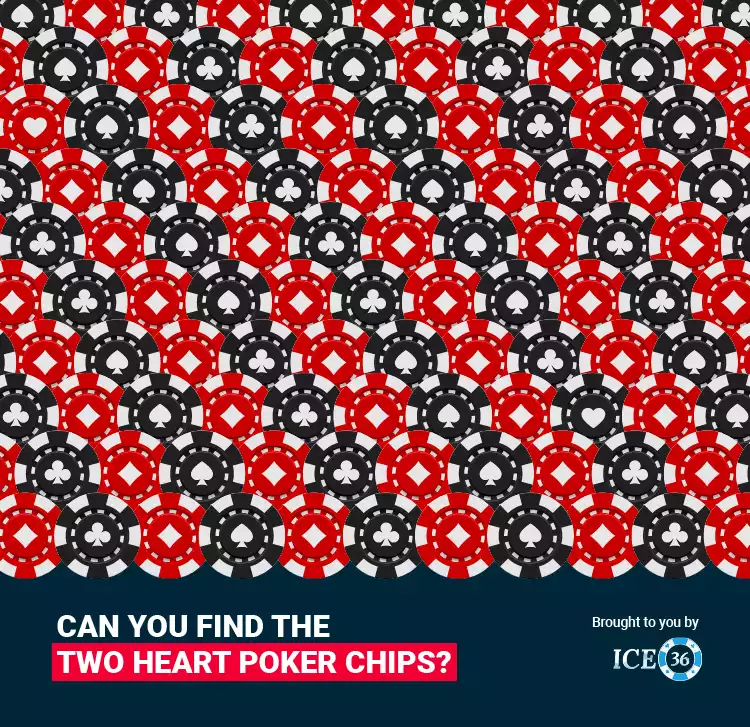 Only one in 7 (13%) of people can find the heart poker chips in under 10 seconds! 
Golfing around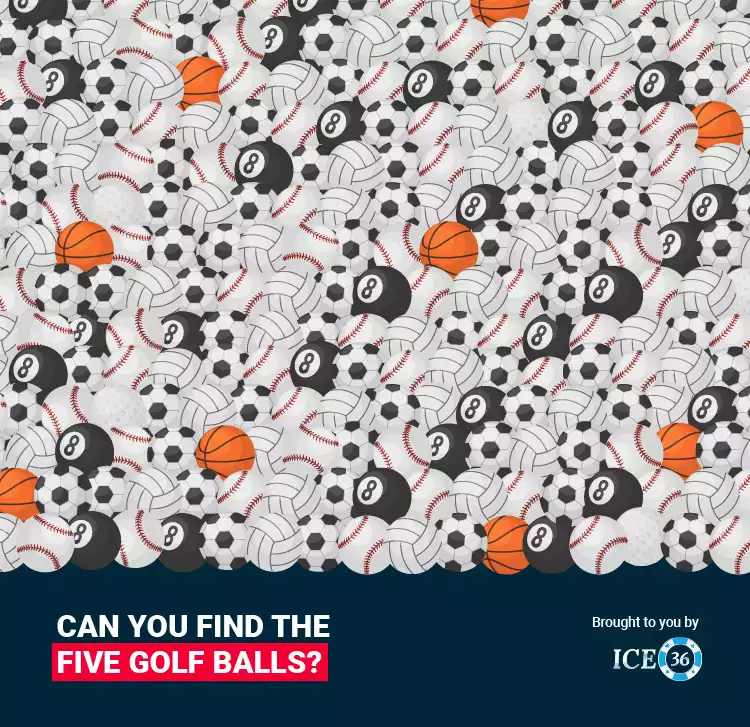 Six in 10 (60%) can find all FIVE golf balls in under 30 seconds - are you up for the challenge?
Answers
Whose got popcorn?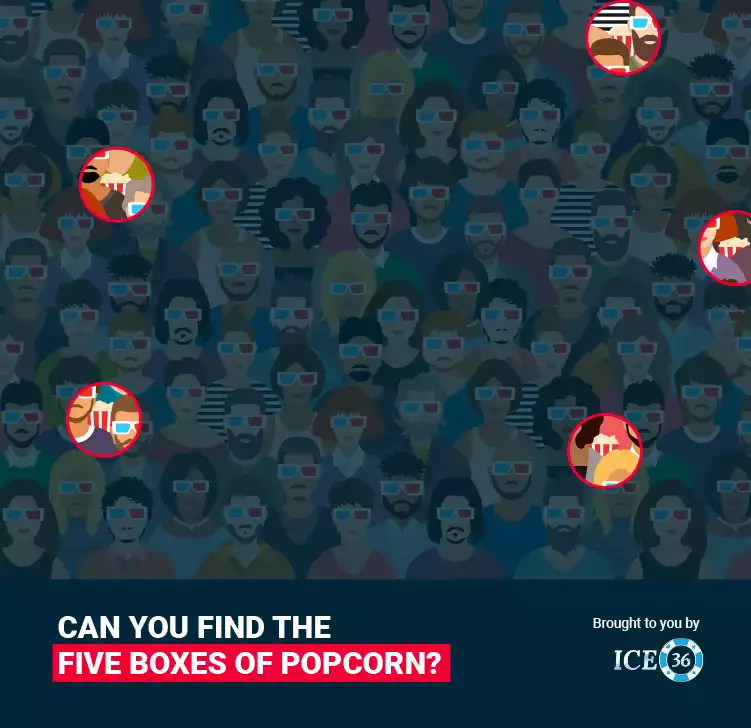 Call my bluff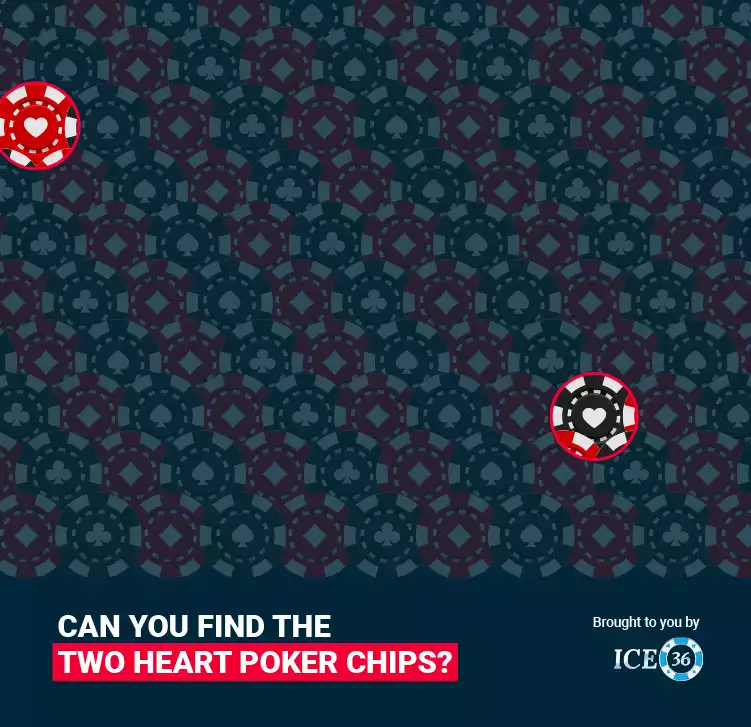 Golfing around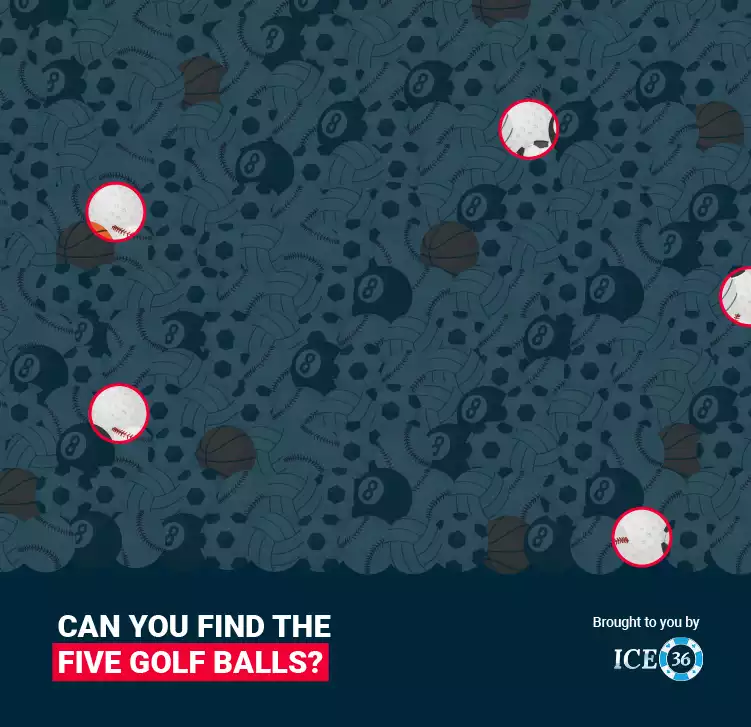 ---
Explore ICE36
ICE36 Casino is a favourite amongst those looking to play the biggest selection of
online slot games
and live tables.
Choose from over 3,000 online slots,
live roulette games
, blackjack, scratch cards, video poker and more.
Discover one of the coolest gambling experiences.
Be Cool, Be Calm, Be Collected, Be ICE36